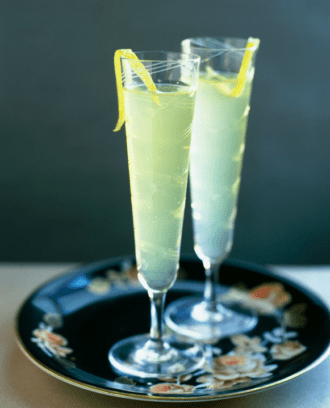 A bottle of bubbly livens up just about any occasion, and this springy limoncello cocktail gets an added dose of sweetness and sun thanks to a splash of Italy's beloved liqueur. The recipe comes from Kim Haasarud's book, 101 Champagne Cocktails.
1 oz. limoncello
½ oz. Cointreau
Champagne or other sparkling wine
Glass: flute
Tools: shaker, strainer
Garnish: lemon twist
Combine limoncello and Cointreau in a shaker with ice. Shake and strain into a chilled glass. Top with Champagne and garnish.
Kim Haasarud, Liquid Architecture