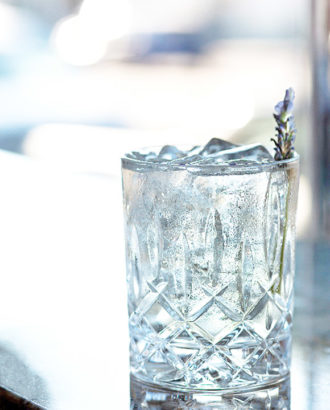 Clean, crisp vermouth and bubbly tonic water drive the flavors of this sparkler. Lavender bitters add a soft floral note, making it a perfectly refreshing low-alcohol cocktail.
1½ oz. Lillet Blanc
¾ oz. Dolin Blanc
1 dash Bar Keep Lavender Bitters
Fever-Tree Mediterranean Tonic Water
Tools: barspoon
Glass: rocks
Garnish: lavender flower and lime slice
Add the Lillet, Dolin and bitters to a rocks glass. Fill with ice and stir. Top with the tonic water and stir and garnish.
Tyler Ott, Ox and Son, Santa Monica, California