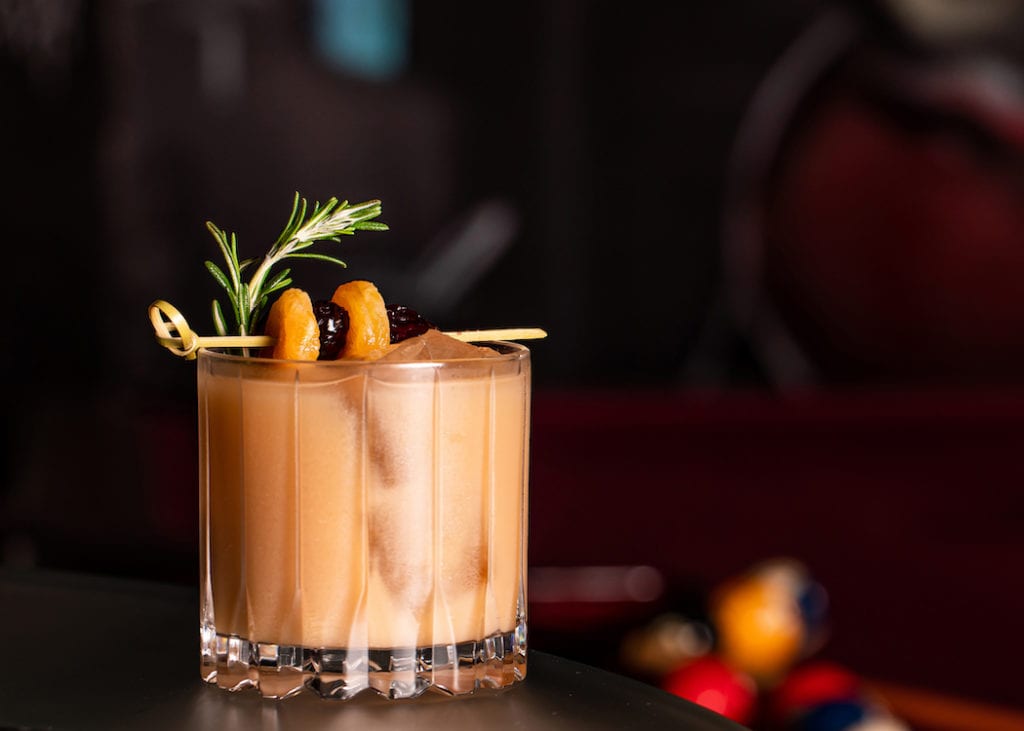 The Last-Minute Gift is a twist on the holiday season's most notorious dessert: fruitcake. "My hangup with holiday cocktails is that they're often cloyingly sweet," says Nathan Elliott, lead bartender at Portland, Oregon's Bacchus Bar. "I wanted to take the flavors of an iconic fruitcake and rework them into a drinkable cocktail—but one that's not too heavy or sweet."
1½ oz. blended scotch
1 oz. spiced oat milk
½ oz. dry curaçao
¼ oz. Cherry Heering
¼ oz. demerara syrup
1 dash walnut bitters
Tools: Shaker, strainer
Glass: double Old Fashioned
Garnish: rosemary sprig and dried fruit
Add all the ingredients to a shaker with ice and shake briefly. Strain over fresh ice in a double Old Fashioned glass and garnish.
Spiced Oat Milk: In a sealable container, combine 1 quart of oat milk with 4 cinnamon sticks, 2 tablespoons of allspice berries and freshly grated nutmeg to taste. Seal and shake well, then refrigerate for 24 hours. Strain and bottle for use.
 Nathan Elliott, Bacchus Bar, Portland, Oregon
---
Did you enjoy this recipe? Sign up for our newsletter and get weekly recipes and articles in your inbox.