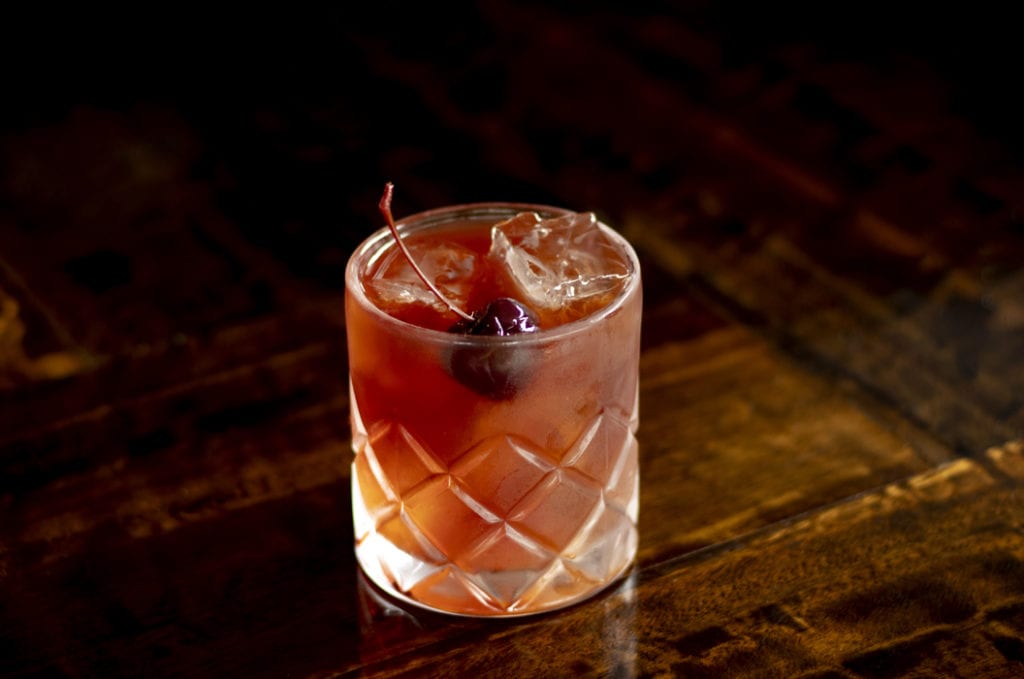 Equal parts of apple brandy, mezcal and sweet vermouth create sweet and smoky layers of deliciousness in this cocktail from Eron Plevon at ALEX&NDER in Louisville.
1 oz. Copper & Kings Floodwall Apple Brandy
1 oz. mezcal
1 oz. sweet vermouth
2 dashes mole bitters
Tools: mixing glass, barspoon, strainer
Glass: rocks
Garnish: brandied cherry
In a mixing glass, add the apple brandy, mezcal, vermouth and mole bitters, along with ice. Stir for 30 seconds, then strain into a chilled rocks glass over fresh ice. Garnish.
Eron Plevon, ALEX&NDER, Louisville