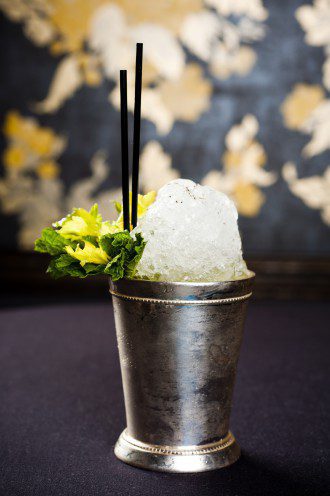 A double dose of celery adds another layer of refreshment in this julep recipe from Austin bartender Brian Dressel.
2 oz. genever
¾ oz. celery syrup
1 dash celery bitters
8-10 fresh mint leaves
Tools: muddler, mixing glass, barspoon
Glass: julep
Garnish: celery leaves, fresh mint sprig and a light dusting of celery seed
Combine liquid ingredients in a mixing glass and stir to combine. In the julep cup, gently press the oils from the mint leaves, discard the mint, then pack the cup with crushed ice until a mound forms at the top. Pour the liquid ingredients from the mixing glass over the ice mound and garnish.
Brian Dressel, Midnight Cowboy, Austin, Texas