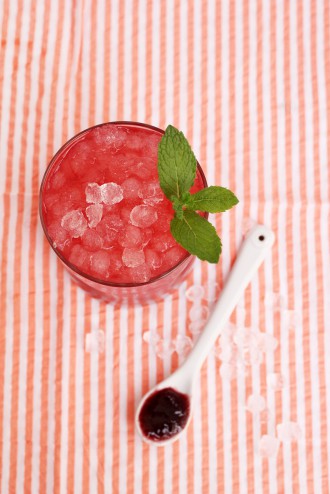 This jewel-toned sipper is as adaptable as cocktails get—feel free to mix in whichever spirit and jam you have on hand, and adjust the sweetness to taste.
2 oz. gin or vodka
1 oz. fresh lemon juice
1 oz. simple syrup (1:1), adjust to taste
1 Tbsp. blackberry jam (or substitute another berry jam)
Tools: shaker, strainer
Glass: Old Fashioned
Garnish: fresh mint sprig
Combine all ingredients and shake with ice. Strain into a crushed ice-filled glass and garnish.
Reprinted with permission from Freutcake.com