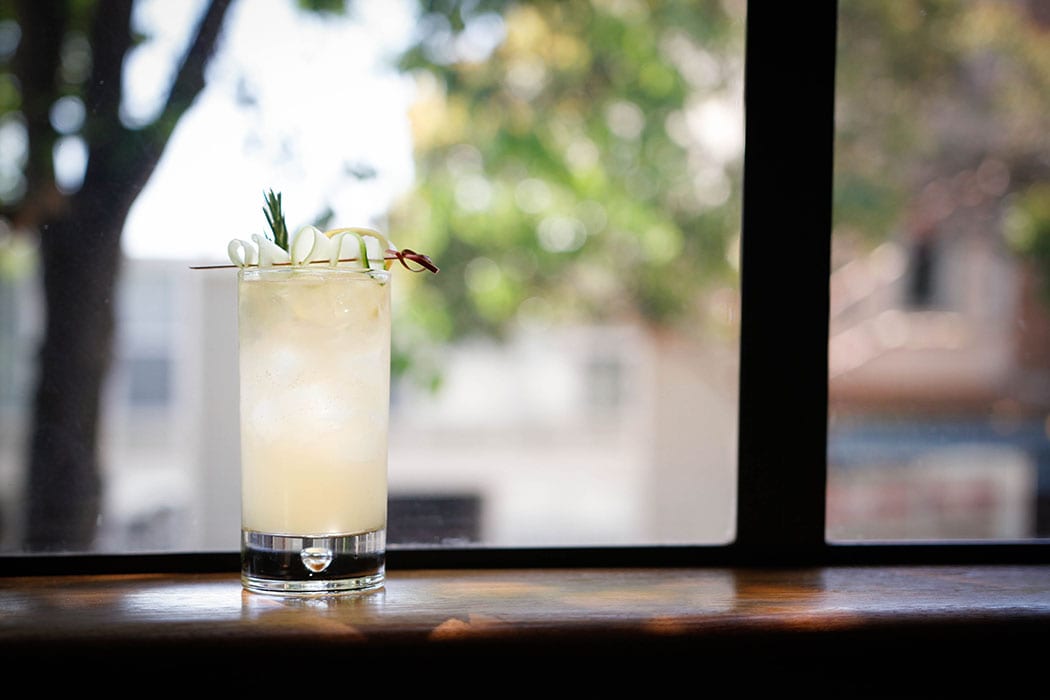 Lovely is the perfect way to describe this delicately floral vodka cocktail.
1 ½ oz. vodka
¾ oz. grapefruit
½ oz. fresh lemon juice
½ oz. elderflower liqueur
½ oz. blanc vermouth
¼ oz. rich simple syrup
2¼-inch slice English cucumber
Club soda
Tools: shaker, strainer
Glass: collins
Garnish: lemon wheel, cucumber ribbon, rosemary sprig
Combine all the ingredients except soda water in a shaker with ice. Shake until chilled, then strain into a Collins glass over fresh ice. Add about 1 oz. of club soda to top.
Luis Ramos, Duchess, Oakland, California (now closed)