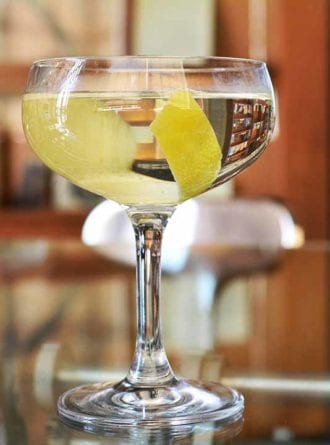 The traditional Fifty-Fifty splits gin and vermouth in equal proportions, but at The Interval at Long Now, beverage director Jennifer Colliau flips the script. The bitters remain the same (orange), but by splitting the vermouth into equal parts dry and blanc, new and subtle layers of complex flavor emerge.
1½ oz. gin
¾ oz. dry vermouth
¾ oz. blanc vermouth
1 dash of orange bitters
Tools: mixing glass, barspoon
Glass: coupe
Garnish: lemon twist
Combine ingredients in a mixing glass with ice. Stir until chilled. Strain into a chilled glass, then garnish.
Jennifer Colliau, The Interval at Long Now, San Francisco