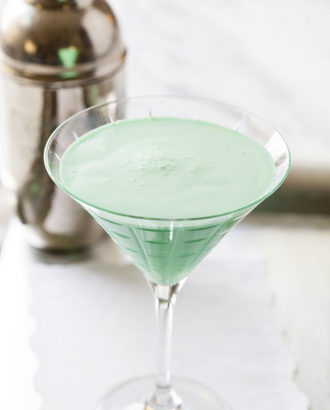 Paul Gustings has mixed many a Grasshopper cocktail, including at New Orleans' Tujaque's—reportedly the Grasshopper's birthplace. His version sticks close to the original  but draws more balance from a blend of liqueurs.
2 oz. white creme de cacao
1 oz. dark creme de cacao
1 oz. green creme de menthe
½ oz. white creme de menthe
4½ oz. half and half
¼ oz. brandy
Tools: shaker, strainer
Glass: cocktail
Shake ingredients with ice and strain. Serves 3.
Paul Gustings, Broussard's, New Orleans