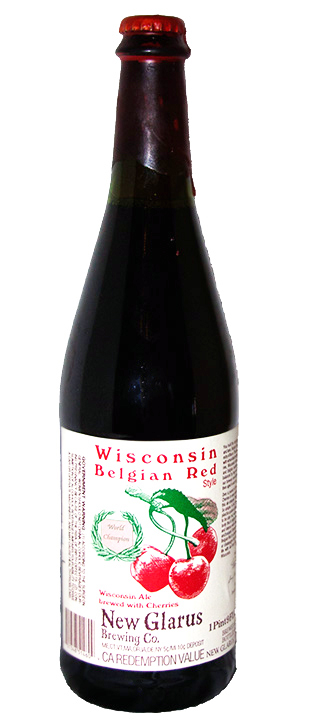 For American Craft Beer Week, we've asked a few veteran craft brewers to name the beer they believe has risen to the status of "American Icon." In this installment, Ryan Schmiege, assistant brewmaster at Deschutes Brewery in Oregon, talks about New Glarus Brewing Co.'s Wisconsin Belgian Red.
For a beer to be elevated to iconic status it has to be exceptional, exclusive or both.
In that vein, I've been a huge fan of Wisconsin's New Glarus for a long time. They provide exceptional quality across the board. I have a lot of respect for them, and they make a few beers that really stand out. One of them would be the Wisconsin Belgian Red, a fruit beer they've done for a long time. Every time I would travel back to see family back in the Midwest, everybody would say "bring me that beer."
They started making the Belgian Red long before fruit became a commonly used ingredient with a lot of craft brewers, and it seems like every year for five or six years they would walk away with the top medals from Great American Beer Festival in the fruit beer category. It's made in the vein of a Flanders-style brown ale, but more reddish in color because of all the cherries they use. It's a lovely Belgian-style beer that's only slightly tart and lightly soured with lots of bright cherry and big oak flavors.
The brewery does some other awesome things that don't necessarily get fully respected. They make a beer in the summertime called Totally Naked. It's a super-simple beer in that "yellow fizzy beer" kind of world, but those are exceptionally hard beers to make and they make it really well. They also recently added a coolship and have gone whole hog in that direction. Open fermentation still isn't all that common, but they're turning out some great Hefeweizens. They're absolutely staying relevant. The beer is only sold in Wisconsin, but people want it everywhere.