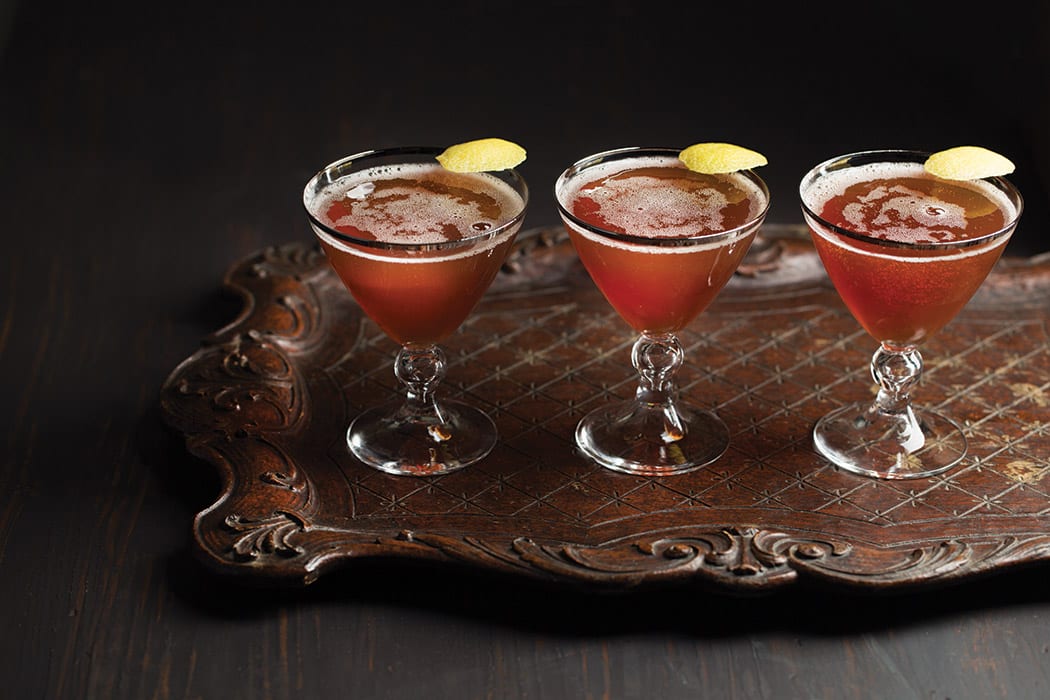 In Berlin, Weihnachtsmärkte, or Christmas markets, celebrate the season starting in November, and at Michelin-starred restaurant Pauly Saal, bar manager Justin Powell incorporates holiday flavors into seasonal cocktails. "I created this drink last year around Thanksgiving," says Powell, an American who was thinking of his home country's holiday while living in Germany. "I was listening to a show about the farewell concert by The Band on Thanksgiving Day in 1976," which gives the drink its name.
½ oz. rye whiskey
¼ oz. Cherry Heering
1 tsp. yellow Chartreuse
1 dash Angostura bitters
2 dashes Bittermens Mole bitters
2 oz. chilled sparkling wine
Tools: barspoon, strainer
Glass: coupe
Garnish: lemon peel
Add all the ingredients, except the wine, to a mixing glass and stir with ice until chilled. Pour the sparkling wine into a chilled coupe, then strain the cocktail into the glass and stir gently with a spoon. Garnish.
Justin Powell and Bobbi Kay, Pauly Saal, Berlin, Germany
---
Did you enjoy this recipe? Sign up for our newsletter and get our favorite drink recipes of the moment in your inbox every month.