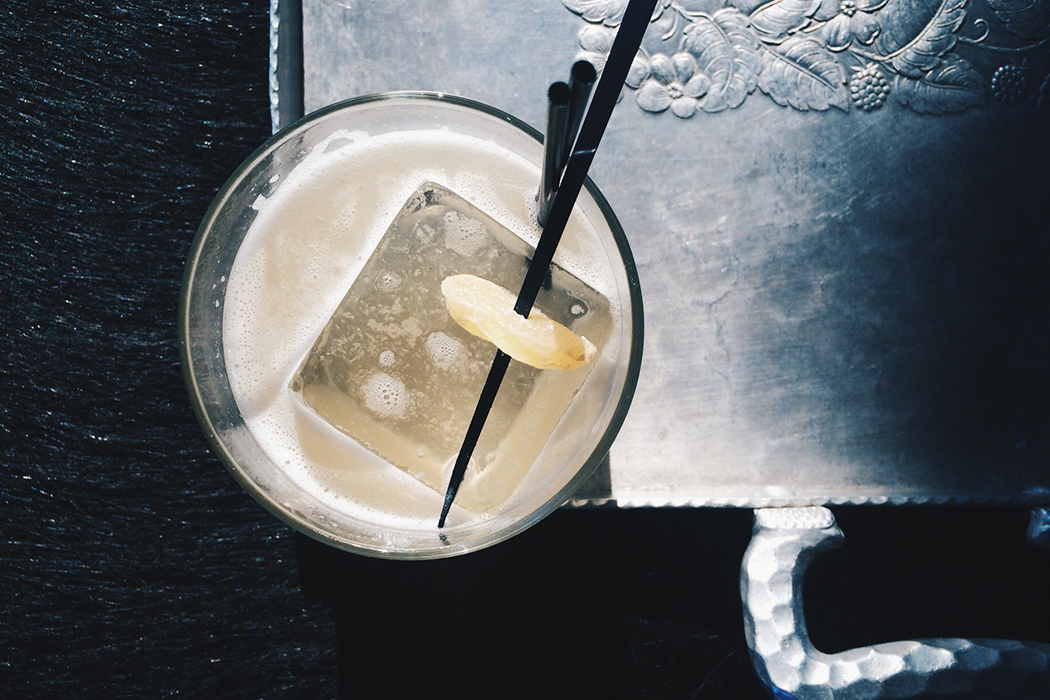 San Antonio is a hotbed for great tequila cocktails, and the Hartwood Cocktail from Paramour stands out for its exceptionally balanced flavor. A citrusy pear/ginger shrub marries perfectly with the darker oak and vanilla notes of aged tequila and nutty sherry.
1½ oz. reposado tequila
½ oz. amontillado sherry
¾ oz. pear/ginger shrub
¾ oz. fresh lemon juice
Tools: shaker, strainer
Glass: rocks
Garnish: candied ginger
Combine ingredients in a shaker and shake to chill. Strain over a single large ice cube and garnish.
Pear/Ginger Shrub
2 cups de-seeded, chopped pears
1 cup peeled ginger
1½ cups sugar
16 oz. vinegar
Place the pears and ginger in a 8-quart pot, add the vinegar and let heat until the temperature reaches just shy of boiling point (190°F to 200°F). Let warm for 10 minutes. Remove from heat and let stand for 3-4 weeks in a tightly sealed jar. Once the flavors have fully combined, strain liquid through a coffee filter into a saucepan. Add sugar and bring to a boil to dissolve. Remove from heat and let cool. Will keep for upwards of 6-9 months.
Chris Ware, Paramour, San Antonio