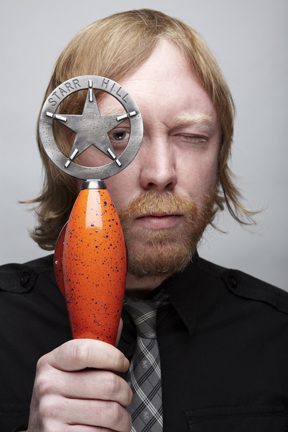 While it's been said that its unique set of direct-import and distribution laws make Washington, D.C., one of America's best beer cities, we think it's just as likely due to the presence of Greg Engert, our 2014 Imbibe 75 Beer Person of the Year. As beer director of the Neighborhood Restaurant Group and managing partner of five of the group's locations, Engert, 34, oversees acclaimed beer programs at 11 bars and restaurants around town—with two more slated to open this year—including its most ambitious project yet, the brewery and restaurant Bluejacket, which has an annual capacity of 5,000 barrels and is one of only five breweries to open in D.C. since the 1950s.
Curious to know what Engert is most excited to drink this year, we asked him to share his top five picks.
Sweet Repute
Founders Brewing Company, Michigan
"It feels like I've been waiting for this brew for years—since 2009 to be precise. That year, the Founders Nemesis release was a delicious Wheatwine aged in maple syrup-soaked Bourbon barrels, and the Sweet Repute marks the return to this alluring style. Cakey, dense and toasty, with maple, coconut and vanilla in perfect harmony, it is remarkably fresh, and will evolve in the bottle for years to come."
Firestone Walker XVII
Firestone Walker Brewing Company, California
"A blend of seven different ales spread over 220 distinct oak barrels for maturation, this year's anniversary release from the inimitable Firestone Walker clocks in at 13.3% ABV. No vintage has ever disappointed, but this one is unreal: transforming in the glass as it warms to offer layer upon layer of nuanced flavor movements."
Mass Rising
Jack's Abbey Brewing, Massachusetts
"My girlfriend Kelsey and I travel to see family in Plymouth, Massachusetts, each holiday season, and no trip is complete without Jack's Abbey. Makers of some of the most astounding lagers in the country, their strong lager-Imperial IPA mash-up, called Mass Rising, is perfect for cold weather—bold, exuberantly hopped and alarmingly quaffable."
Intense Red
3 Fonteinen, Belgium
"One of the finest brews I tasted in 2013, and in recent memory, this traditional Lambic is comprised of 40% cherries for an intense fruit-driven character, but one that is complexly integrated into the funky base Lambic. I'm hoping my stockpile can get me through the winter and beyond."
Mexican Radio
Bluejacket, Washington, DC
Perhaps our most sought-after brew to date, Mexican Radio remains rich and warming with a mere 5.5% ABV. It is our answer to the all-too-often Imperialized Mole-inspired stouts, Mexican Radio provides complexity, garnered from the addition of ancho chilies, vanilla and cinnamon from a sessionable sweet stout.