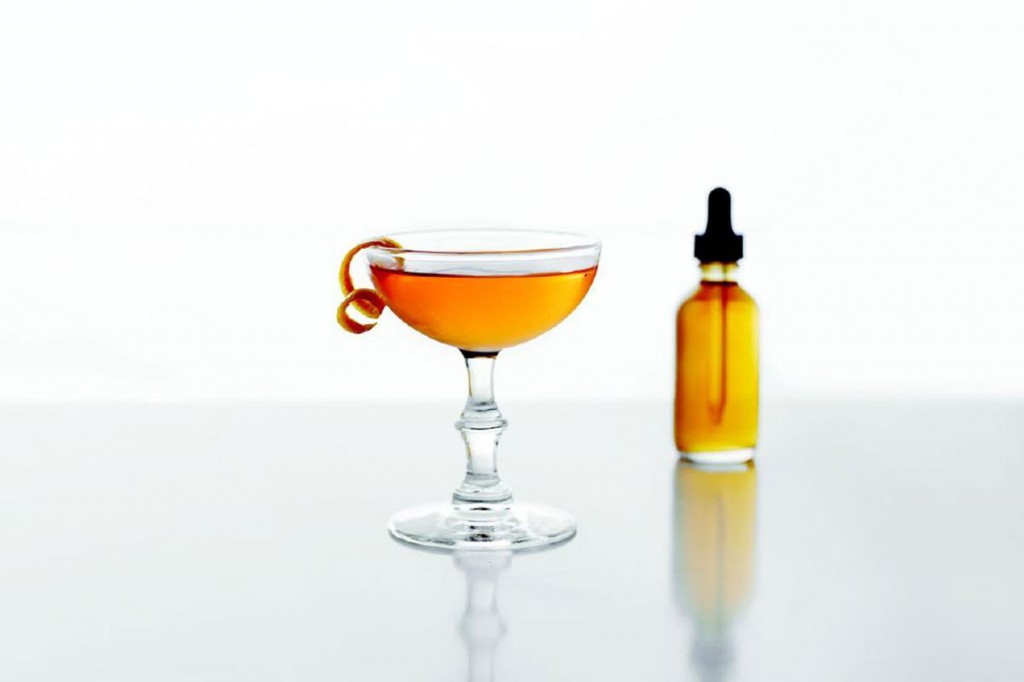 Like a pinch of salt in cooking, bitters help harmonize and highlight the flavors in a cocktail, and citrus season is the perfect time to add a batch of homemade grapefruit bitters to your shelf. At Seattle's Essex, Gary Abts helps oversee the bar's wide array of housemade bitters, elixirs and liqueurs. His formula for grapefruit bitters layers the bright, seasonal citrus with a host of herbs and spices.
Step 1
Peel 3 large grapefruits and 2 lemons with a channel knife or peeler.
Step 2
In a large glass jar, combine citrus zest with 2 Tbsp. of whole coriander, 3 Tbsp. of minced fresh ginger, 1 Tbsp. of dried gentian root, 1 Tbsp. of dried mint, 1 Tbsp. of dried wormwood, 1 Tbsp. of whole clove, 1 Tbsp. of dried dandelion root, 1 bottle of high-proof, neutral grain spirit (Abts uses 151-proof vodka). Cover and shake. Let sit in a cool, dark place for 3 weeks.
Step 3
Funnel through a double layer of cheesecloth into a clean glass jar, and then gather the ends of the cheesecloth to enclose the solids.
Step 4
In a measuring glass or coffee mug, steep the cheesecloth-enclosed solids in 8 oz. of hot water until cooled to room temperature.
Step 5
Discard the solids and add the steeped water to the alcohol mixture. Let stand for 5 more days, or until completely settled.
Step 6
Strain through another double layer of cheesecloth and then through the coffee filters until no longer cloudy, then transfer to tincture bottles.