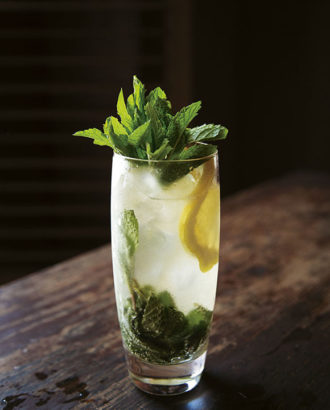 Destined to become a modern classic, this ginger cocktail from Marcovaldo Dionysos is perfectly refreshing.
10-12 fresh mint leaves
2 oz. London dry gin
¾ oz. fresh lemon juice
¾ oz. ginger syrup
2 oz. ginger ale
Tools: muddler, barspoon
Glass: highball
Garnish: mint sprig
Muddle the mint in a glass, then pour in the remaining ingredients, add ice, stir and garnish.
Reprinted with permission from Drinking the Devil's Acre by Duggan McDonnell. Published by Chronicle Books.