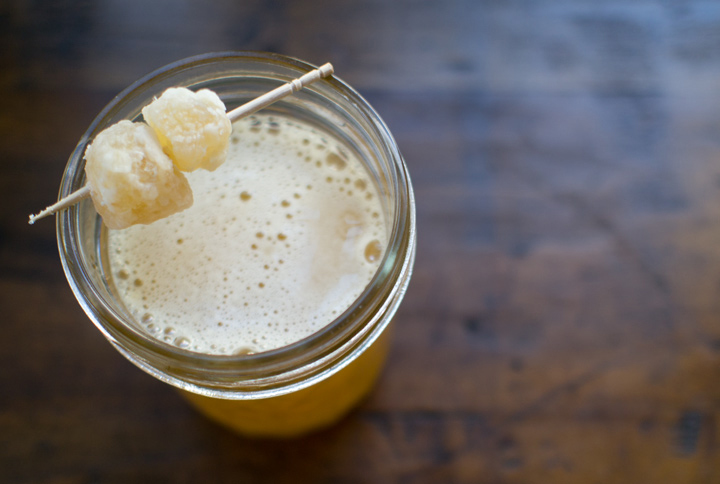 This apple cider cocktail from Kelly Carámbula, keeper of TheBestRemedy.co, combines the flavors of fall, offering a little sweetness, a little spice and plenty of smoothness.
1½ oz. bourbon
4 oz. apple cider
½ oz. ginger syrup
½ oz. fresh lemon juice
1 dash Angostura bitters
Tools: shaker, strainer
Glass: jar or Collins
Garnish: 2 pieces candied ginger (optional)
In a shaker filled with ice, combine all ingredients. Shake for 10 seconds. Strain into a glass. Garnish if desired.
Kelly Carámbula, TheBestRemedy.co