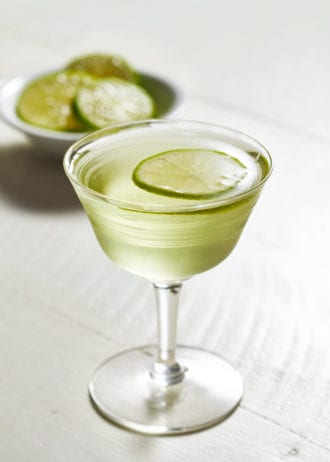 The classic Gimlet is known for its use of a key ingredient: Rose's lime juice. The recipe is designed with this bottled lime juice in mind, so don't be tempted to opt instead for fresh juice—it's one of the rare instances where the bottle trumps the fresh stuff.
2 oz. gin
¾ oz. Rose's lime juice
Tools: shaker, strainer
Glass: cocktail
Garnish: lime wheel
Combine the gin and lime juice with ice in a shaker and shake until chilled. Strain into a chilled glass and garnish.