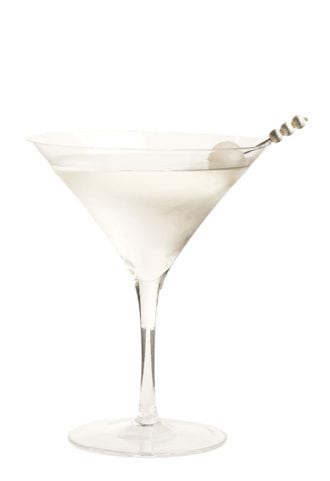 More fun than answering who first plopped a pickled pearl onion—instead of an olive, or a lemon twist—into a dry gin Martini is recalling who didn't. "The Gibson's history is as mysterious as the Manhattan's," says Leo Robitschek, bar director at The NoMad Bar and Eleven Madison Park in New York City. The drink's origins have yet to be cracked, although the urban sophistication of a Martini paired with a pickled twist has left largely anyone with the last name Gibson receiving credit for the drink.
In the early 20th century, graphic artist Charles Dana Gibson is said to have requested a fresh take on the Martini while visiting New York private social club The Players, resulting in the garnish swap. There's also an allegedly teetotaling Mr. Gibson who dropped an onion into his water-filled Martini glass to differentiate his drink while maintaining appearances among colleagues. Most perplexing of all, the earliest renditions of the Gibson, such as in William Boothby's 1908 The World's Drinks and How to Mix Them, make no mention of an onion. Robitschek's favorite story remains that of San Francisco businessman Walter Gibson, who supposedly slipped an onion into his drink, believing it prevented colds. "I love any story that showcases the health benefits of drinks, although this one may not be true," he says.
Robitschek keeps his Gibsons golden. "The Gibson is one of my favorite cocktails, a Martini variation that, when made classically, adds a vegetal, briny umami flavor to the mix," he says. As for the unsolved onion, some veggie tales are best left to the imagination.
2 ½ oz. gin (Robitschek uses Beefeater)
1 oz. dry vermouth (Robitschek uses Dolin)
Tools: barspoon, strainer
Glass: cocktail
Garnish: pickled pearl onion
Stir the ingredients with ice to chill, then strain into a chilled cocktail glass. Garnish with the pickled pearl onion.