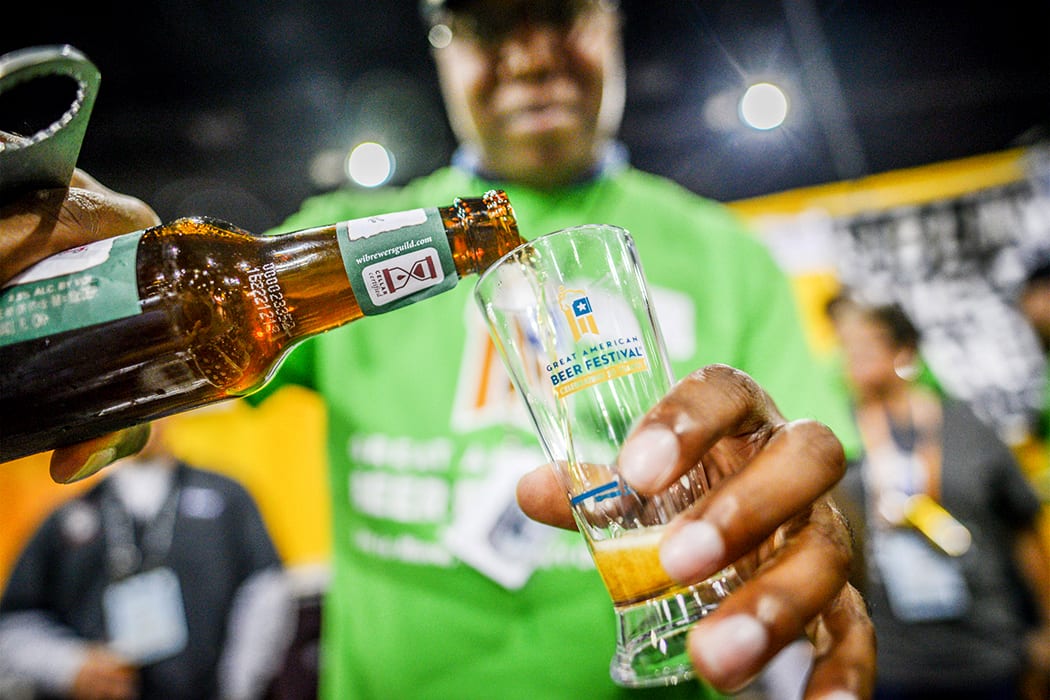 The 35th annual Great American Beer Festival took place over the weekend, capped off by the 30th installation of the popular awards ceremony, where breweries from around the country are honored for excellence in beer making. 1,752 breweries from 50 states (plus Washington, D.C.) competed this year, with 286 medals awarded during the event.
Wyoming, Hawaii and Virginia were the top three states represented at the fest, according to the ratio of medals won versus entries by the state. San Diego's Karl Strauss took home four medals in style categories plus the notable Mid-Size Brewing Company of the Year spot as part of their haul, and Montana's Überbrew came in with four as well: 2 gold, 1 silver, 1 bronze and the title of Small Brewing Company of the Year. Brown Truck Brewery and Fat Head's Brewery & Saloon tied with three medals each.
The top five most entered categories saw a few newcomers this year, with Coffee Beer and American-Style Strong Pale Ale rounding out the usual suspects list (American-Style India Pale Ale, Imperial India Pale Ale and Wood- and Barrel-Aged Strong Beer). In coffee beers, the Gusto Crema from Georgetown Brewing Co. of Seattle took home gold and Good Green from Highland Park Brewery of Los Angeles placed gold in the American-Style Strong Pale Ale.
Seven new style categories were added to the competition this year, including German Leichtbier, specialty Saisons, Finnish Sahti, Swedish Gotlandsricke, Pale and Dark Breslau Schoeps, and Pumpkin/Squash beers. The latter might have been a premature addition, though, as neither a gold nor silver were awarded in the category.
For complete results, visit the Brewers Association website.