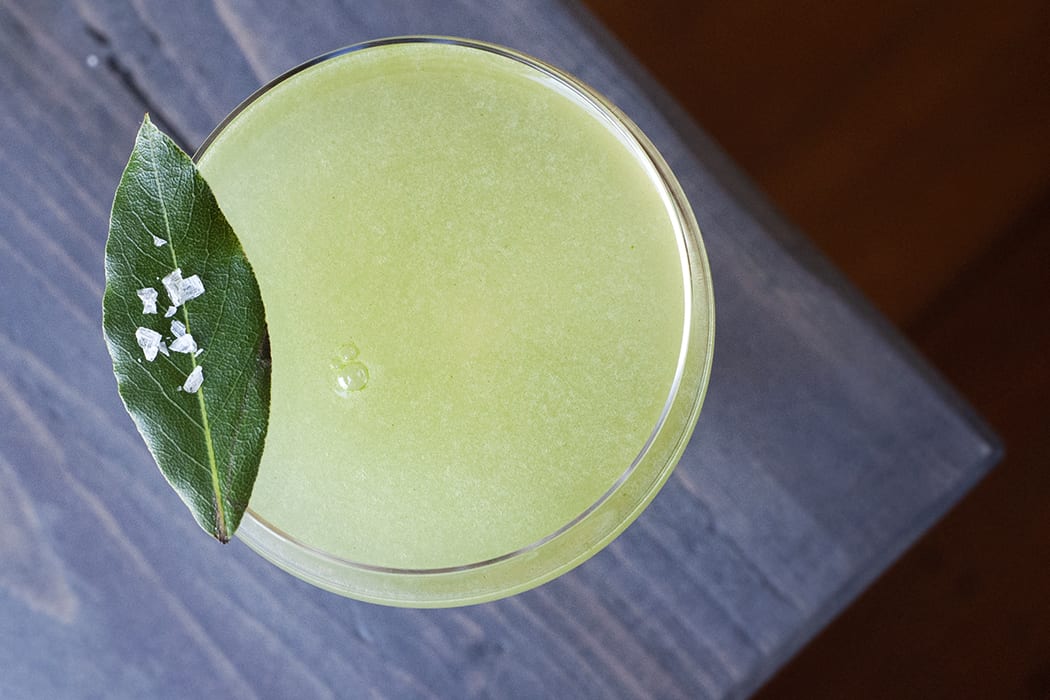 "You'll often see dried bay leaves used to season stocks, sauces, and stews during the cold weather months. Here we're using fresh bay leaves that grow wild all over the region," says Delaney Oyster House general manager Kevin King of this simple twist on the Gimlet. "The fresh bay leaves add a spicy pine note that complements the botanicals found in gin."
2 oz. gin (King uses St. George Terroir)
¾ oz. fresh bay leaf cordial
¾ oz. fresh lime juice
Splash of sparkling water
Tools: shaker, strainer
Glass: coupe
Garnish: bay leaf and sea salt
Shake the first 3 ingredients together in a shaker tin with ice. Strain into a coupe and top with a splash of sparkling water. Garnish.
Fresh Bay Leaf Cordial: Place 6-8 bay leaves and 12 oz. cold simple syrup (1:1) into blender. Blend on high for 30 seconds. Fine strain and store refrigerated up to 3 weeks.
Kevin King, Delaney Oyster House, Charleston, South Carolina
---
Did you enjoy this article? Get more of the best of liquid culture when you sign up for a print or digital subscription to Imbibe Magazine. Click here for special savings!