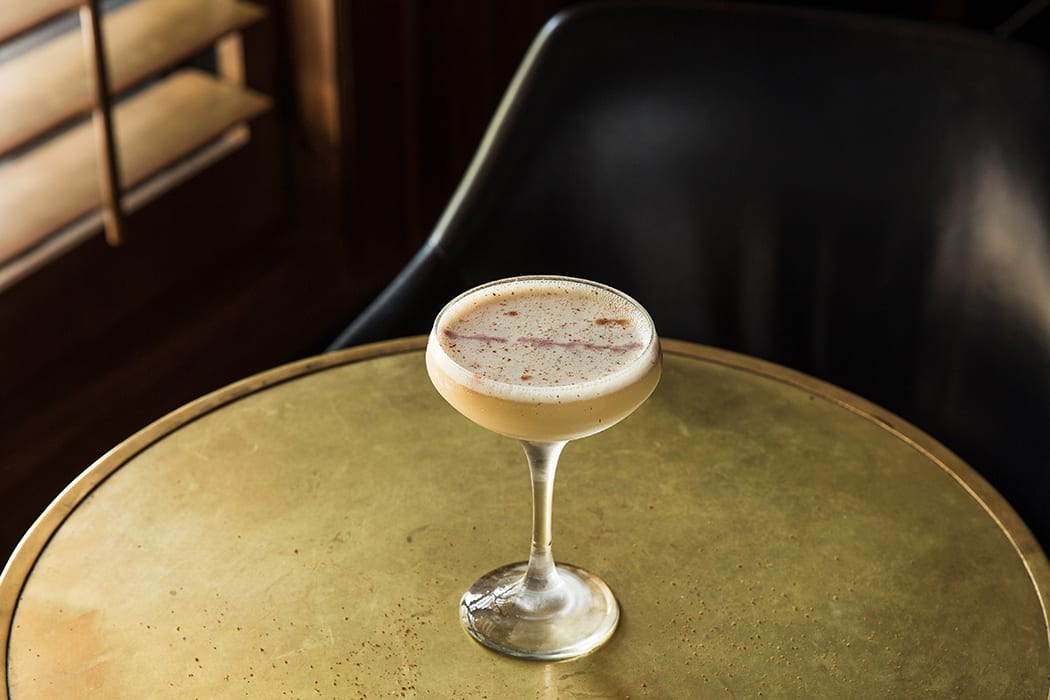 At MiniBar in Los Angeles, bartender Jeremy Allen gets playful with flavors of maple and cinnamon for this breakfast-inspired flip. "The flavors are already there," says Allen. "Your brain will recognize the sweet maple and hint of cinnamon from the bitters and associate those flavors with French toast."
2 oz. rye whiskey
¾ oz. fresh lemon juice
½ oz. maple syrup
1 whole egg (pasteurized if you like)
Garnish: 3 drops ruby port, 3 drops whiskey barrel-aged bitters (or substitute Angostura bitters)
In a shaker, combine the rye whiskey, lemon juice, maple syrup and egg. Shake without ice to aerate, then add ice and shake thoroughly to chill. Strain into a coupe and top with the port and bitters.
Jeremy Allen, Minibar, Los Angeles
---
Did you enjoy this recipe? Sign up for our newsletter and get our favorite drink recipes of the moment in your inbox every month.