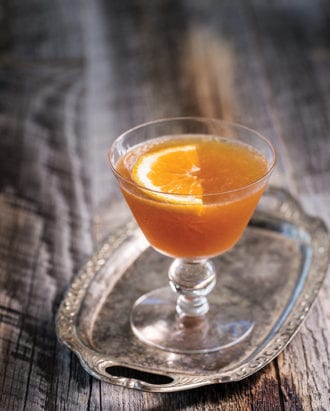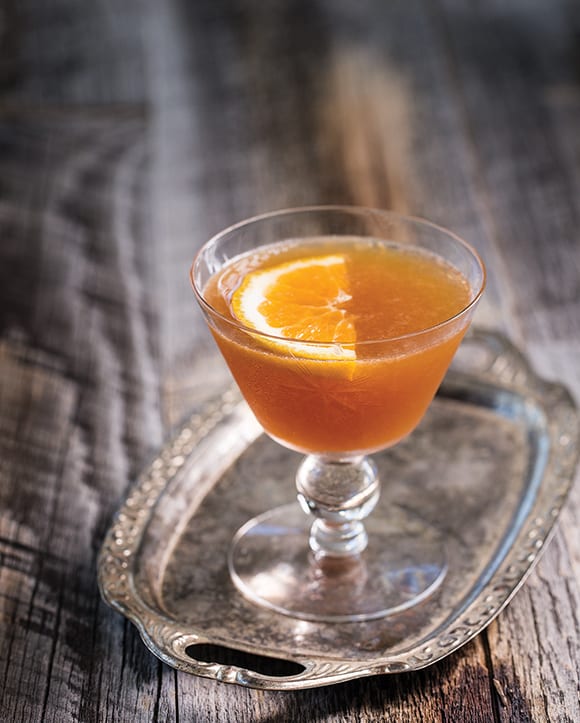 Navel orange juice can be a little bland for some cocktails, but there are flavorful work-arounds. For the house cocktail at Foreign National in Seattle, bartenders raid the kitchen for a souped-up OJ, doctoring basic Valencia orange juice with malic acid, citric acid, orange flower water, and essential oils from bergamot and naroli. No need to hit the lab to replicate the process—Seville oranges, which have a short season in winter, bring the right degree of acidity to the shaker, or a simple mix of Valencia orange juice with fresh lime juice dials in the desired flavor.
"Using Seville oranges in season, or orange juice with a splash of lime, provides all the delicious orange flavor with the acidity needed for balance," says bar manager Adam Fortuna.
1½ oz. pisco
1 oz. Seville orange juice (or substitute ¾ oz. Valencia orange juice plus ¼ oz. fresh lime juice)
¼ oz. Amaro Montenegro
¼ oz. honey syrup (2:1)
3 dashes orange flower water
Tools: shaker, strainer
Glass: cocktail
Shake the ingredients with ice to chill, then strain into a chilled glass.
Adam Fortuna & Eric Johnson, Foreign National, Seattle