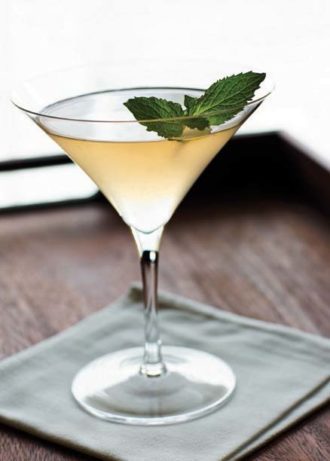 Gin, lime and crème de menthe combine in this once-forgotten Prohibition-era classic.
2 oz. dry gin
1/2 oz. fresh lime juice
1 dash Angostura bitters
2 dashes white crème de menthe
Tools: shaker, strainer
Glass: cocktail
Garnish: mint sprig
Shake ingredients with ice and strain into a chilled cocktail glass. Garnish.
Adapted from The Savoy Cocktail Book