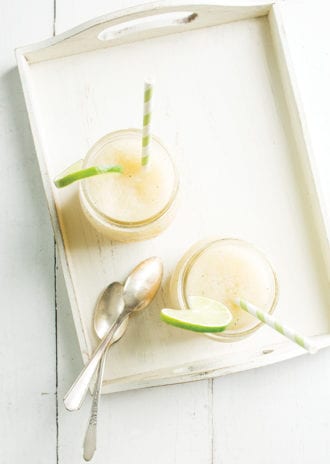 What's more refreshing on a summer day than a Gin & Tonic? A frozen Gin & Tonic, especially one made with cooling cucumber.
1½ oz. gin
½ oz. tonic syrup (use a good-quality commercial brand such as Small Hand Foods or Tomr's Tonic)
½ oz. simple syrup (1:1)
¾ oz. fresh lime juice
1 thin slice cucumber
Tools: blender
Glass: jar
Garnish: lime wheel
Combine all the ingredients in a blender with 1 cup of ice and blend until smooth. Pour into a jar and garnish.
Rob Krueger, Extra Fancy, Brooklyn, New York