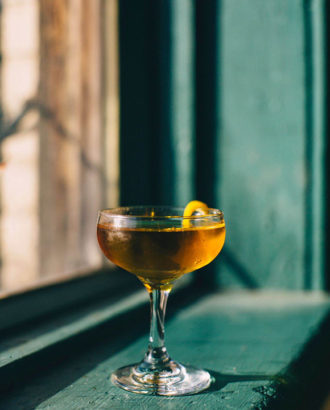 With a foothold in dark molasses, this equal-parts rum cocktail has just the right amount of sweetness and spice.
½ oz. aged rum
½ oz. blackstrap rum
½ oz. calvados
½ oz. Bénédictine
1 barspoon maple syrup
2 dashes orange bitters
Combine ingredients in a mixing glass with ice. Stir until chilled and strain into a chilled, absinthe-rinsed coupe. Garnish with an orange twist.
Peter Hill, Albert Street Cocktail Company, Winnipeg, Manitoba