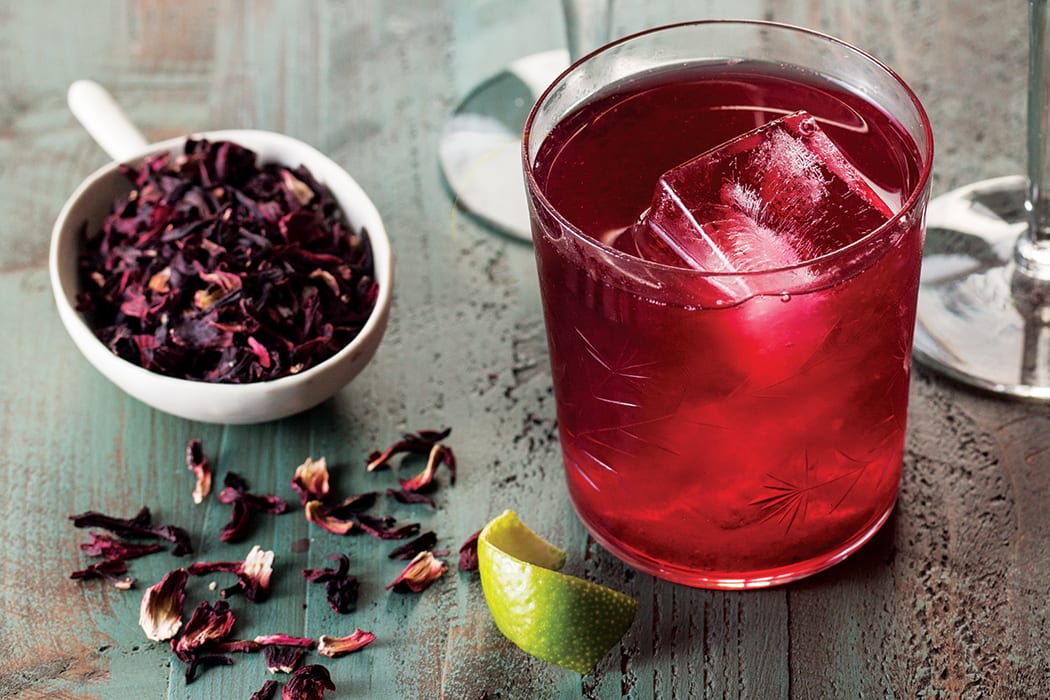 Flowers and spice make it nice in this drink named for a Mexican luchadora.
2 oz. vodka
1½ oz. Jamaica tea
½ oz. cinnamon syrup
½ oz. fresh lime juice
3 mint leaves
Tools: shaker, strainer
Glass: double Old Fashioned or rocks
Garnish: lime peel
Combine all the ingredients in a shaker with ice and shake well, then strain into the glass and garnish.
Cinnamon syrup: Combine 1 cup of water, 1 cup of granulated sugar and 3-4 broken Ceylon cinnamon sticks in a small saucepan. Bring to a boil, then reduce the heat and allow to simmer for 10 minutes, stirring to ensure the sugar has all dissolved. Cool, strain out the solids, then store in the refrigerator for up to 2 weeks.
Minero, Charleston, South Carolina
---
Did you enjoy this recipe? Sign up for our newsletter and get our favorite drink recipes of the moment in your inbox every month.