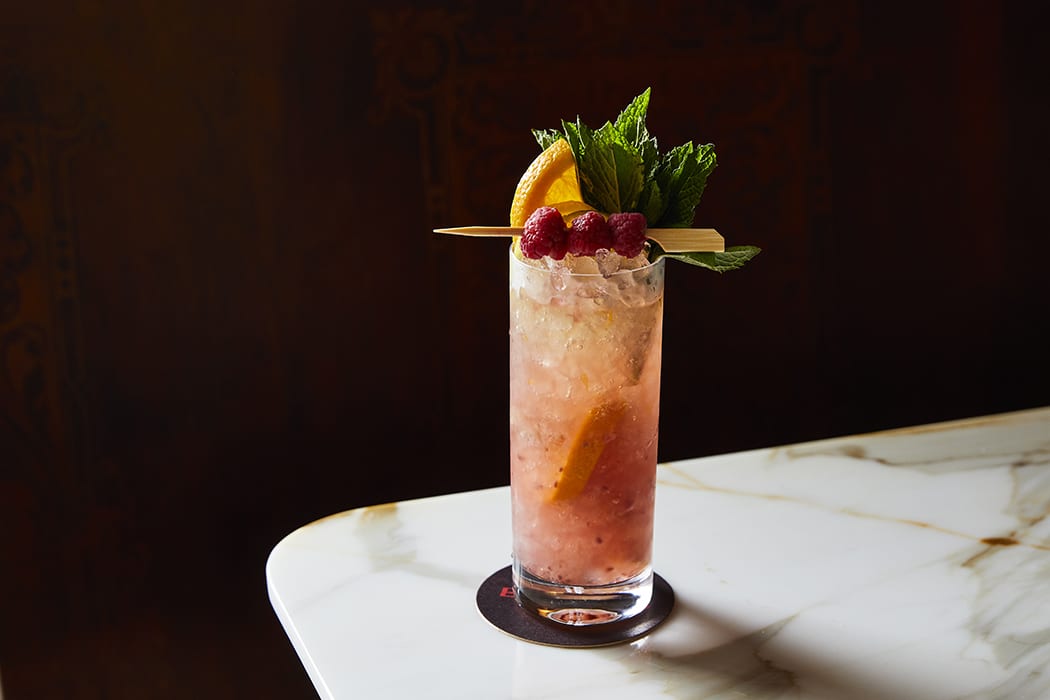 A symphony of citrus brings this sherry cobbler riff to life.
2½ oz. manzanilla sherry
¾ oz. blood orange oleo saccharum
Dry hard cider, to top
Mint, to muddle
Lemon wedge, to muddle
Blood orange wedge, to muddle
Lime wedge, to muddle
Tools: shaker
Glass: Collins
Garnish: mint sprig, orange wedge, raspberries
Muddle the mint, lemon wedge, blood orange wedge and lime wedge together in a shaker tin with the oleo saccharum, and sherry. Add ice and whip shake. Dump contents of shaker tin into a Collins glass. Top with dry hard cider and garnish, adding more crushed ice to the glass if needed.
Blood Orange Oleo Saccharum: Peel 6 blood oranges. Bury the peels in 1 quart of white or brown sugar for 3 days, covered. Juice 3 of the peeled blood oranges and add to the mixture. It should be somewhat syrupy at this point. Strain the peels out.
Sarah Morrissey, Ernesto's, New York City
---
Did you enjoy this recipe? Sign up for our newsletter and get weekly recipes and articles in your inbox.