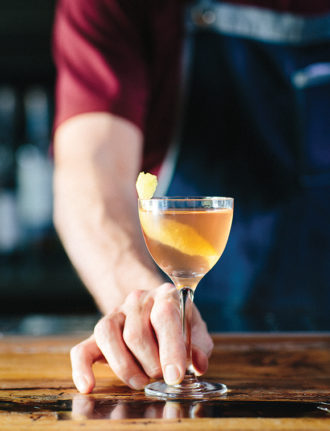 Thad Vogler and Eric Johnson tweak the proportions of the classic El Presidente cocktail to give the drink fresh life at Bar Agricole in San Francisco.
2 oz. white rum
½ oz. blanc vermouth
1 tsp. curaçao
1 tsp. grenadine
2 dashes orange bitters
Tools: barspoon, strainer
Glass: cocktail
Garnish: lemon twist
Stir ingredients with ice to chill, strain into a chilled glass and Garnish.
Adapted by Thad Vogler and Eric Johnson, Bar Agricole, San Francisco