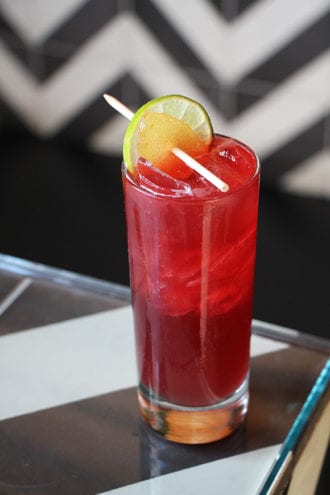 One of the most iconic cocktails in the tequila canon features crème de cassis, lime and ginger beer.
1½ oz. reposado tequila
½ oz. crème de cassis
½ oz. fresh lime juice
2–3 oz. ginger beer
Tools: shaker, strainer, fine strainer
Glass: highball
Garnish: lime wedge and fresh blackberry or candied ginger (optional)
Combine all ingredients, except ginger beer, and shake. Fine-strain into an ice-filled Collins glass, top with ginger beer and garnish.
Adapted from the classic by Drink.Well, Austin, Texas