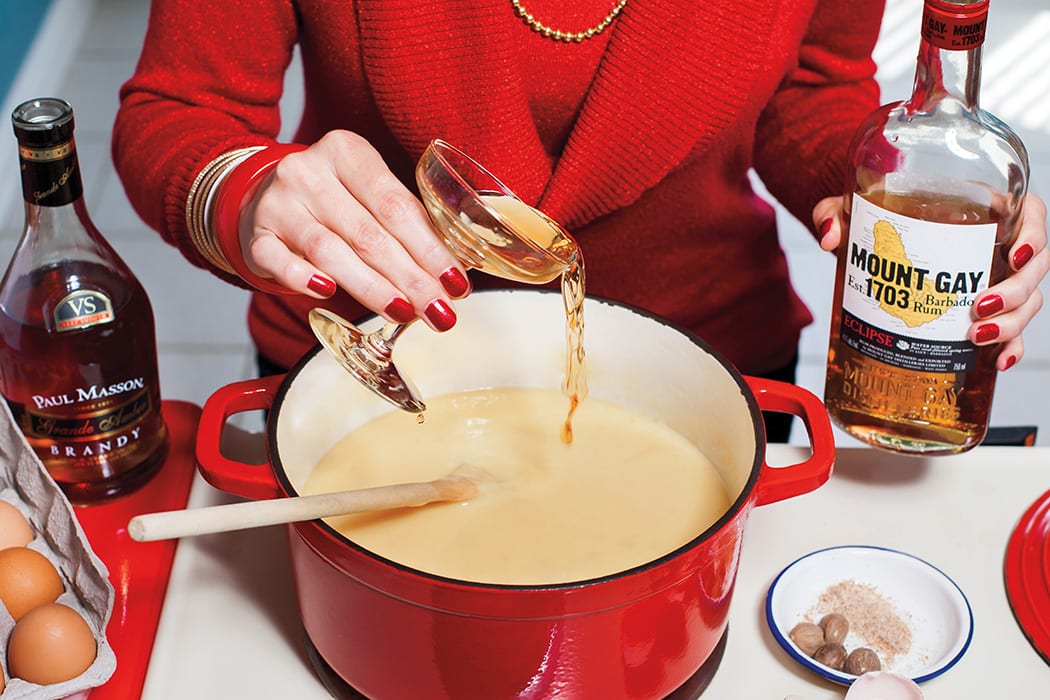 At Butter & Scotch, founders Keavy Landreth and Allison Kave turn a classic holiday drink into a dreamy dessert, and they feature the eggnog pudding recipe in their new cookbook.
4½ cups whole milk
1 vanilla bean, split and scraped
1 cup sugar
5 large egg yolks, beaten
⅓ cup cornstarch
¼ teaspoon kosher salt
¼ teaspoon freshly grated nutmeg, plus more for garnish
2 oz. aged rum
2 oz. brandy
In a medium pot, heat 4 cups of the milk with the vanilla pod and seeds over medium heat until steaming. In a medium bowl, whisk together the remaining ½ cup milk, the sugar, egg yolks, cornstarch and salt. Once the milk in the pot is hot, ladle a few thin streams of it into the egg yolk mixture, whisking constantly, to temper the yolks. Then whisk the contents of the bowl into the pot of hot milk and continue to cook, whisking steadily, until the mixture boils and thickens to a pudding consistency. You should be able to see whisk marks in the surface of the pudding, and it should coat the back of a spoon.
Remove the pudding from the heat and whisk in the nutmeg, rum and brandy. Push the hot pudding through a fine-mesh sieve to remove any lumps, spoon it into individual cups, then refrigerate it until cool (press plastic wrap or wax paper onto the top of the pudding to prevent a skin from forming). Serve the cold puddings topped with whipped cream and a fresh grating of nutmeg. Serves 4 to 6.
Reprinted with permission from Butter & Scotch by Keavy Landreth and Allison Kave. Copyright 2016, Abrams, New York.