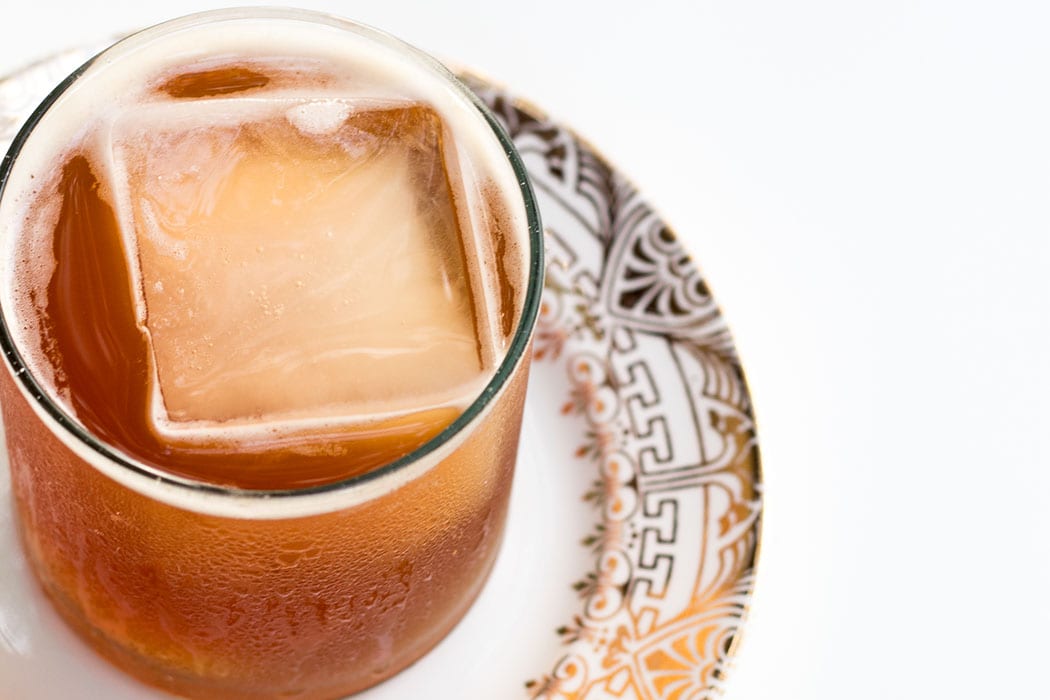 Whiskey and tea often go hand in hand when it comes to fall and winter drinks, and in this recipe from blogger Emily Farris, chai brings an extra dose of spice to the glass.
2 oz. double-strength chai tea, chilled
2 oz. whiskey
½ oz. Grand Marnier
3 dashes Peychaud's bitters
Tools: shaker, strainer
Glass: rocks
Add all of the ingredients to a shaker or jar along with a handful of ice. Shake vigorously and strain into a glass with one large or a few small ice cubes.
Double-strength chai tea: 8 oz. of tea brewed with 2 bags instead of 1, or 1 bag per 4 ounces. Let chill before mixing.
Emily Farris, That's Festive AF