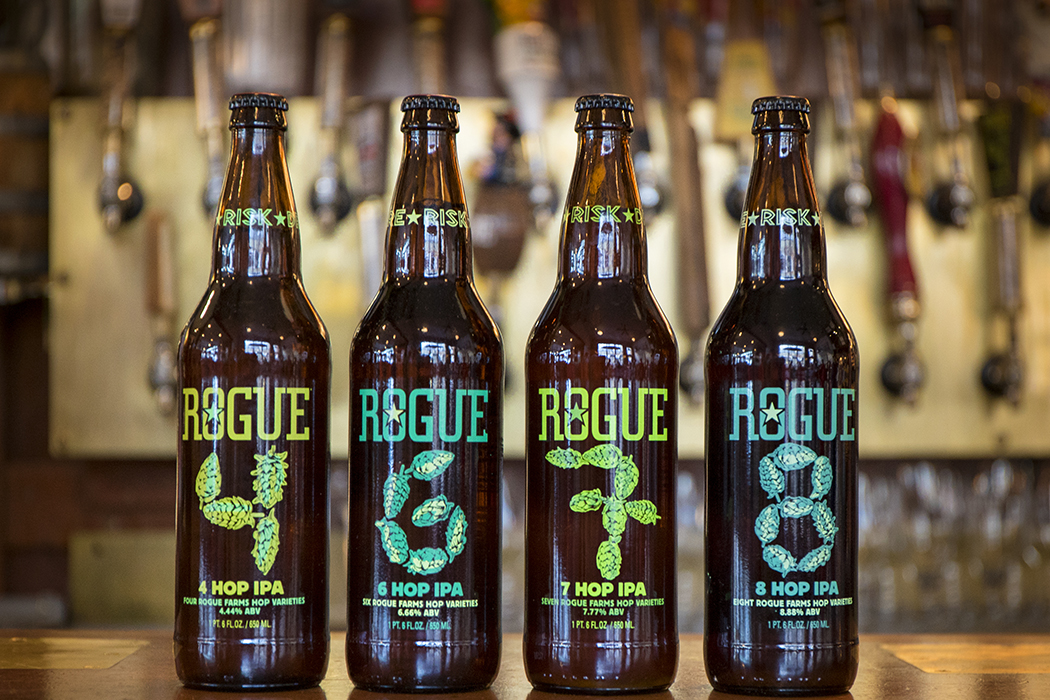 Did someone say Super Bowl Beers? This weekend's major football event features two teams from states known for making some of the best hoppy beer in the country. We've lined up a team of five perfectly resinous brews for today's Drink(s) of the Week. Show your team spirit with our picks from Colorado and North Carolina, or remain pleasantly neutral with the ones from Oregon and Maine.
New Belgium | Citradelic Tangerine IPA
Fort Collins, CO/Ashville, NC, 6% ABV
Whether rooting for Colorado or Carolina, New Belgium has you covered with breweries in both states and a tasty new IPA. With a blend of 11 hop varieties—including Azzaca, Mandarina and Citra—and some tangerine-infused orange peel, the Citradelic IPA is juicy and bright with a touch of sweetness to balance the bitter.
Night Shift Brewing | Whirlpool Pale Ale
Everett, MA, 4.5%
Fresh and fruity is the best way to describe this easy drinking Pale Ale from Maine. The hop count is low compared to the others on this list, with flavors of floral peach and citrus exploding with each sip. And at a mere 4.5% ABV, it's a session beer that'll last the entire game.
Oskar Blues | Deviant Dale's IPA 
Longmont, CO, 8% ABV
Dale's Pale Ale is one of craft beer's most iconic canned brews, and it's hyper-hoppy sibling Deviant Dale's is just that much more delicious. The floral (hello, Centennial hops!) and herbaceous (thank you, dry-hopped Columbus) beer recently moved out of the core lineup; it's now released only seasonally to take advantage of the freshest hops this time of year.
Rogue | 6 Hop IPA
Newport, OR, 6.66% ABV
Highlighting all eight varietals of hops grown at Rogue Farms, the Hop Family series features four IPAs with distinctly different flavors. Although it's worth a taste-test of the whole lineup, the 6 Hop IPA hits the mark. Delightfully piney with Liberty, Revolution, Independent, Freedom, Yaquina and Alluvial hops, it has enough toasty malt to give its 87 IBUs balance and backbone. After the game is over (whether celebrating or commiserating), pop open the 8 Hop for a darker, sweeter, boozier beer.
Wicked Weed | Pernicious IPA
Asheville, NC, 7.3% ABV
We're big fans of this North Carolina brewery, which specializes in West Coast-style IPAs, sours and Belgian-style brews. A blend of big, juicy hops establish the base of this flagship IPA, with heaps of dry-hops added for a grassy and herbal quality. At 7.3%, it's deceptively drinkable.