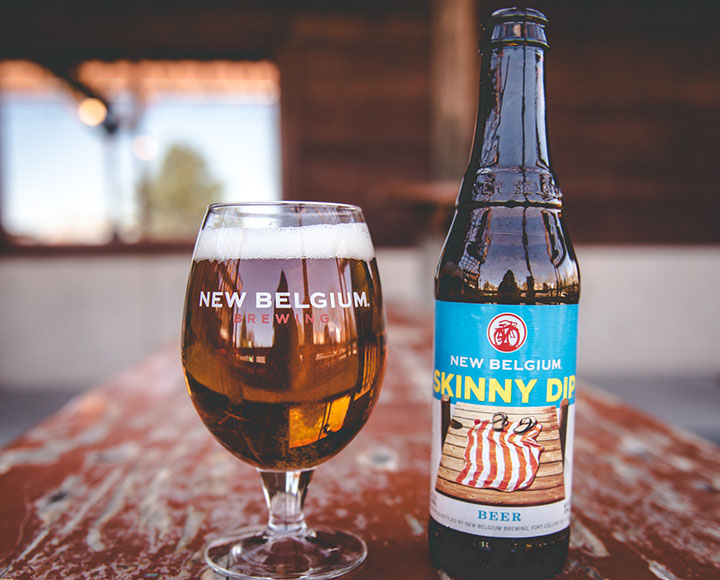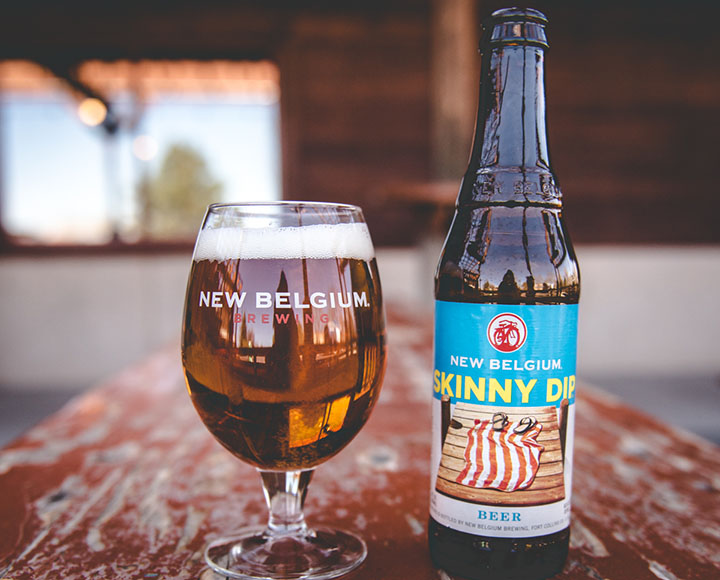 Today's Drink of the Week, New Belgium Skinny Dip, might just be the perfect summer beer. New Belgium calls it an American-style "Pale Craft Lager," a seasonal session that's bright and breezy, weighing in at a cool 4.2 percent ABV. We detect waves of citrusy Cascade hops, a light slate flavor and warm underlying biscuity malts, with more body than your average macro lager, very low bitterness and a dry, clean finish.
The only thing that's sweeter than this beer's spunky personality is that we've also been informed you can help a good cause when popping open a bottle. The Colorado brewery has long been an advocate for water conservation, so it makes sense they've teamed up with the non-profit Waterkeeper Alliance for this release; the brewery will donate a portion of proceeds for social media interactions.
The beer is out on draft and in bottles now, and we're hoping next year New Belgium might release the summery sipper in cans, so we can take a six-pack to drink poolside. Swimsuits, as the label suggests, are optional.