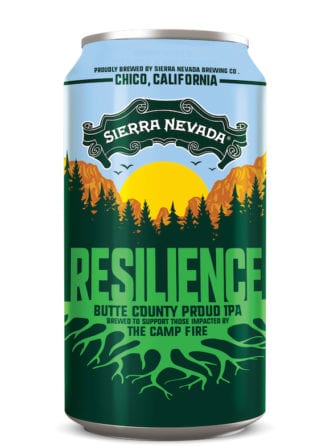 The recent wildfire that ravaged the California town of Paradise was the most deadly and destructive in the state's history, and more than 50 employees from Sierra Nevada Brewing lost their homes. To help with relief efforts, Sierra Nevada reached out to fellow brewers across the country to create a collaboration beer that would raise money for the Camp Fire Relief Fund. An extraordinary 1,400 breweries answered the call, and the Resilience Butte County Proud IPA was born.
Each participating brewery brewed the recipe to serve on draft (which launched on December 20), with Sierra Nevada also packaging the beer in cans. All proceeds go directly to the relief fund, with a collective goal of raising $15 million in donations.
Pick up a six-pack of cans, or head to your local participating brewery for a pint of the delicious—and appropriately bold—IPA. For distribution and more info, see sierranevada.com.