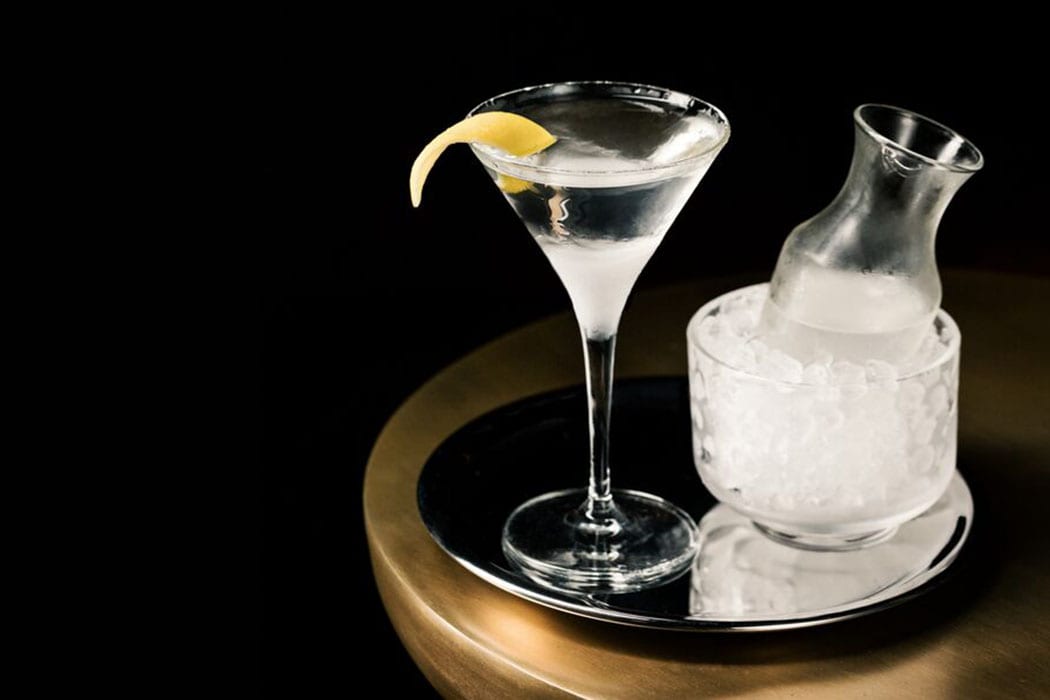 One of the world's most enduring cocktails, the Martini, is also one of the most customizable. In the new book Cocktail Codex, the Death & Co. team examines every detail of the drink, explaining what they think makes for the ideal balance of flavor, whether you prefer gin or vodka.
Gin Martini
For the gin version, citrusy Plymouth meets the alpine herbal qualities of Dolin dry vermouth. "We like a Martini in which the gin serves as the core but vermouth is very present, collaborating equally with the gin," the authors say in the book. They also include orange bitters, "because it amplifies the flavors of both the gin and the vermouth and creates a harmonious cocktail without fundamentally changing the drink."
2 oz. Plymouth gin
1 oz. Dolin dry vermouth
1 dash house orange bitters
Tools: barspoon, mixing glass, strainer
Glass: Nick and Nora
Garnish: lemon twist
Stir all the ingredients over ice, then strain into a chilled Nick & Nora glass. Express the lemon twist over the drink, then set it on the edge of the glass.
House Orange Bitters: Combine 100 grams of Fee Brothers West Indian orange bitters with 100 grams of Angostura orange bitters and 100 grams of Regans' orange bitters in a bowl and stir to combine. Transfer to a storage container and store at room temperature until ready to use, up to 1 year.
Vodka Martini
In the book, the team says they prefer to "err on the side of dry and clean by using less vermouth so that it exerts only a small, modifying influence on the cocktail, keeping the vodka front and center." The vodka of choice? Absolut Elyx for its "smooth, slightly sweet flavor and softness." The final touch is an olive, "to add a hint of salt, which helps blend the flavors of the spirits."
2½ oz. Absolut Elyx vodka
½ oz. Dolin dry vermouth
Tools: barspoon, mixing glass, strainer
Glass: coupe
Garnish: 1 olive
Stir all the ingredients over ice, then strain into a chilled coupe. Garnish with the olive.
Reprinted with permission from Cocktail Codex, copyright © 2018 by Alex Day, Nick Fauchald, David Kaplan with Devon Tarby. Published by Ten Speed Press, an imprint of Penguin Random House LLC.
---
Did you enjoy this recipe? Sign up for our newsletter and get our favorite drink recipes of the moment in your inbox every month.