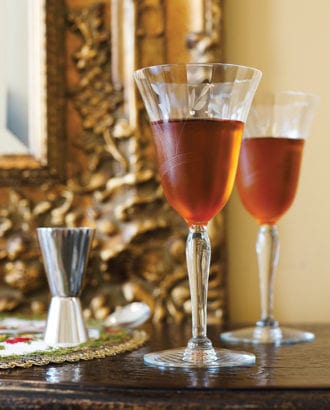 Sean Muldoon tinkered with the formula for the Tipperary cocktail—a classic made with Irish whiskey—until eventually striking the perfect balance for the menu at Dead Rabbit. "It's a great introduction to an Irish whiskey cocktail, and really easy to replicate," says the proprietor.
1½ oz. Irish whiskey
1 oz. sweet vermouth
½ oz. green Chartreuse
½ oz. chilled water
1 tsp. rich simple syrup (2:1)
2 dashes orange bitters
Tools: mixing glass, barspoon, strainer
Glass: cocktail
Combine ingredients in a mixing glass and fill with ice. Stir to chill. Strain into a chilled glass.
Sean Muldoon, Dead Rabbit, New York City