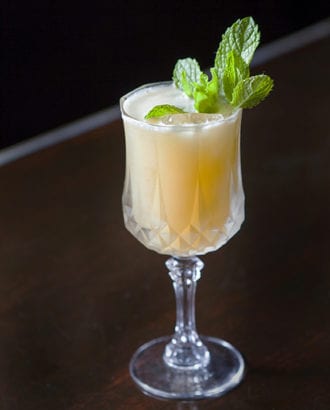 Cocktail author Charles H. Baker (Jigger, Beaker and Glass: Drinking Around the World) called the Daisy de Santiago "a lovely thing introduced to us through the gracious offices of the late Facundo Bacardi." Today, the drink appears on menus worldwide, including at The Wellsbourne in Los Angeles.
2 oz. white rum
¼ oz. Yellow Chartreuse
1 oz. fresh lime juice
½ oz. simple syrup (1:1)
Tools: shaker, strainer
Glass: cocktail
Garnish: mint sprigs
Combine ingredients in a shaker with ice and shake until cold. Strain into a glass, then garnish.
Sophie Huterstein, The Wellesbourne, Los Angeles