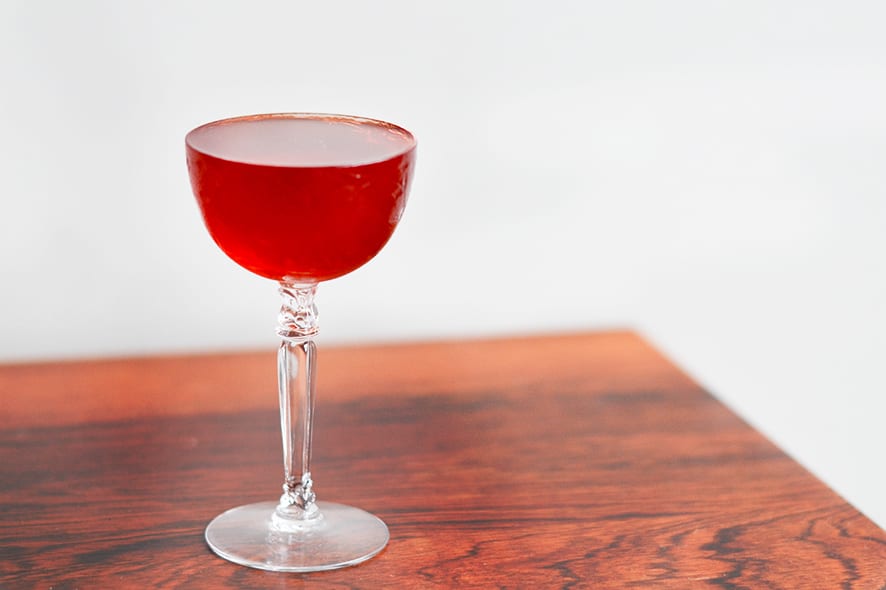 Inspired by the classic Hanky Panky and Negroni, this cocktail merges Fernet-Branca and sherry with coffee-infused Campari and gin.
2 oz. London Dry gin
1 oz. Coffee-infused Campari*
¼ oz. sweet vermouth (Cocchi Torino)
¼ oz. Fernet-Branca
¼ oz. Medium Amoroso sherry
Tools: mixing glass, barspoon
Glass: coupe
Stir ingredients together with ice to dilute and chill. Strain into a coupe. Twist an orange peel over the top of the drink and discard.
Coffee-infused Campari: Add 1 Tbsp. of whole coffee beans to 250 ml. Campari in a jar. Steep for 3 hours, shaking occasionally. Strain through a coffee filter.
Erik Eastman, The Rabbit Hole, Minneapolis