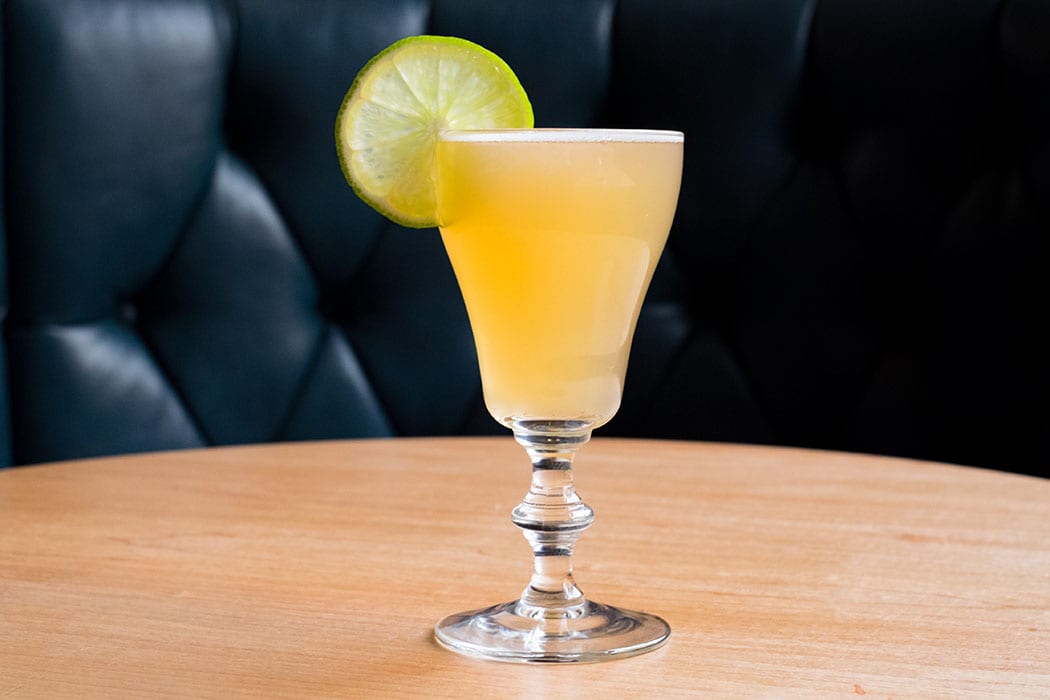 Aged rum and demerara syrup with a warming blend of baking spice makes for the perfect autumn Daiquiri.
2 oz. aged rum
¾ oz. sweet spice demerara syrup
¾ oz. fresh lime juice
Tools: shaker, strainer
Glass: coupe
Garnish: lime wheel
Combine ingredients in a shaker. Shake with ice and double strain into a chilled coupe. Garnish.
Sweet Spice Demerara Syrup
2 grams star anise
8 grams dried ginger
6 grams vanilla bean
6 grams black pepper
6 grams cinnamon
3 grams nutmeg
5 grams dried orange peel
2 cups water
2 cups granulated sugar
Grind all of the ingredients in a spice grinder, sift and re-grind until all the spices are powdery and pass easily through a strainer. Add 1 oz. of the spice mix to 2 cups of water and 2 cups of sugar and simmer on low heat for 20 minutes. Strain through a nut milk bag into a glass container and refrigerate for up to 2 weeks.
Joe Robinson, Standby, Detroit