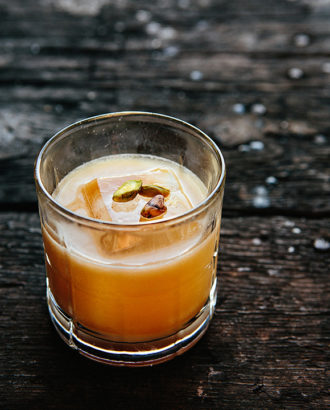 Taking inspiration from the Trinidad Sour—a cocktail using a non-traditional ingredient as a base—Charleston bartender Ryan Welliver uses a pistachio orgeat in this delicious whiskey drink.
¾ oz. rye whiskey
¼ oz. Cynar 70
1 oz. pistachio orgeat
¾ oz. fresh lemon juice
Tools: shaker, strainer
Glass: rocks
Garnish: pistachios
Combine all the ingredients. Strain into a rocks glass over a large ice cube. Garnish.
Ryan Welliver, Cocktail Club, Charleston, SC