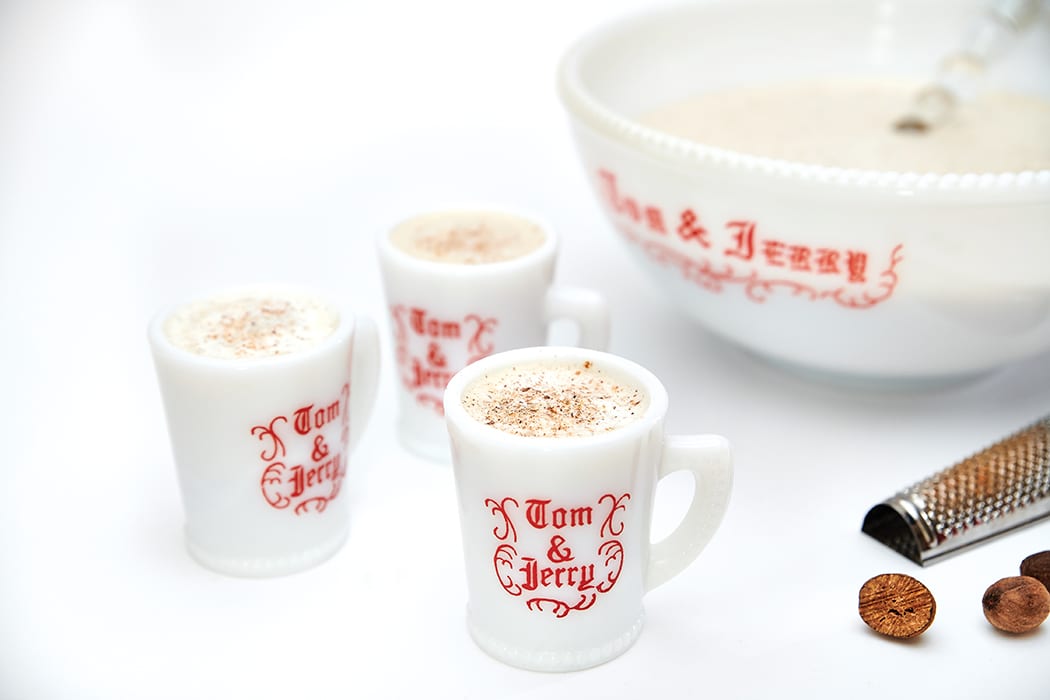 With a recent resurgence in popularity, the Tom & Jerry retains a firm grip in the coldest parts of the country. At Oakland Art Novelty Company in Detroit, the version served is an extra-spiced take on the classic Jerry Thomas recipe found in David Wondrich's book, Imbibe! "We have a couple of non-negotiables: The egg whites have to be whipped to stiff peaks by hand, and we only serve Tom & Jerrys on nights when it snows," Levine says. "Our guests know it'll never be on our menu, but is always available if it's snowing outside."
1 oz. Cognac
1 oz. aged rum
1½ oz. Tom & Jerry Batter
3-4 oz. hot milk, to taste
Tools: stirrer
Glass: small mug
Garnish: grated nutmeg
Warm the mug with boiling water. Discard water and combine the Cognac, rum and batter in the mug. Top with hot milk, then stir briefly and garnish with grated nutmeg.
Adapted by Sandy Levine, The Oakland Art Novelty Company, Detroit, Michigan
---
Did you enjoy this recipe? Sign up for our newsletter and get our favorite drink recipes of the moment in your inbox every month.