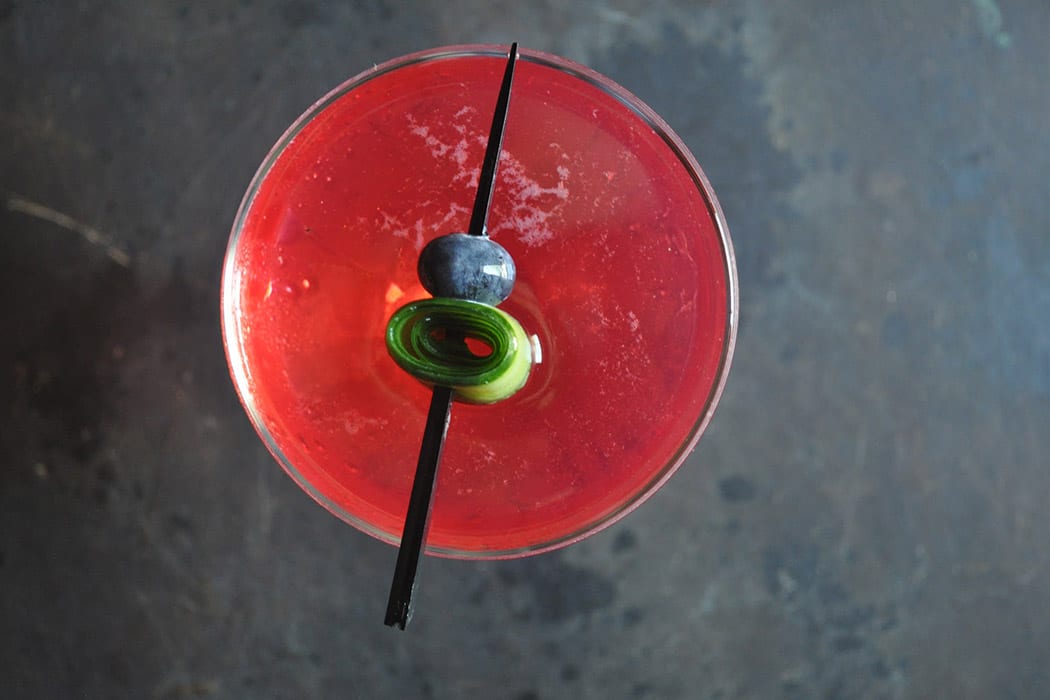 There's so much to love about the contrast of herbal thyme and sweet blueberries in this botanical-forward beauty.
1½ oz. gin
1 oz. blueberry-thyme shrub
½ oz. lemon
Rosé
Tools: shaker, strainer
Glass: coupe
Garnish: cucumber ribbon, blueberry
Muddle two slices of cucumber and a few blueberries in the bottom of a mixing glass. Add the shrub, lemon juice and gin. Shake until chilled and strain into a coupe. Top with rosé. Garnish.
Blueberry-Thyme Shrub
1 cup blueberries
1 handful thyme
1½ cup granulated sugar
1½ cup water
1½ red wine vinegar
Bring the blueberries, thyme, sugar and water to a boil and then simmer for 15 minutes. Turn off the heat and add the red wine vinegar. Strain into a jar and refrigerate. The shrub will stay good for a week if kept refrigerated.
Matt Gibbons, Sugo, Georgia