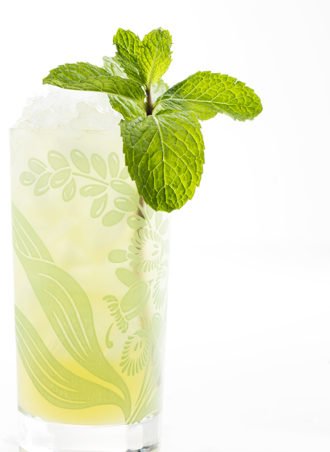 San Francisco has long struck a balance between Old World sophistication and modern creativity, and this drink from Marcovaldo Dionysos is a perfect blend of both.
1½ oz. green Chartreuse
1 oz. pineapple juice
¾ oz. fresh lime juice
½ oz. falernum
Tools: barspoon
Glass: Collins
Garnish: mint sprig, fresh-grated nutmeg
Add all ingredients to a Collins glass and fill with crushed ice. Insert a barspoon into the drink and swizzle the mixture until frost appears on the outside of the glass. Top with more crushed ice and garnish.
Marcovaldo Dionysos, San Francisco