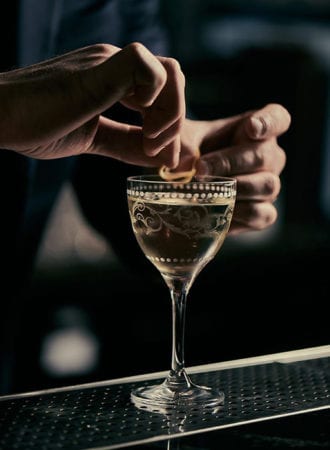 Originally featuring Kina Lillet, the Campden classic appears in The Savoy Cocktail Book by Harry Craddock. To modernize the drink, Bob Louison of Lobster Bar in Hong Kong employs Lillet Blanc for its similarities to the original ingredient.
1 oz. dry gin
⅓ oz. Cointreau
⅓ oz. Lillet Blanc
Tools: shaker, strainer
Glass: Nick & Nora
Garnish: orange peel
Combine all of the ingredients in a mixing glass with ice, then stir to chill. Strain into a chilled glass and garnish.
Adapted by Bob Louison, Lobster Bar at Island Shangri-La, Hong Kong
---
Did you enjoy this recipe? Sign up for our newsletter and get weekly recipes and articles in your inbox.