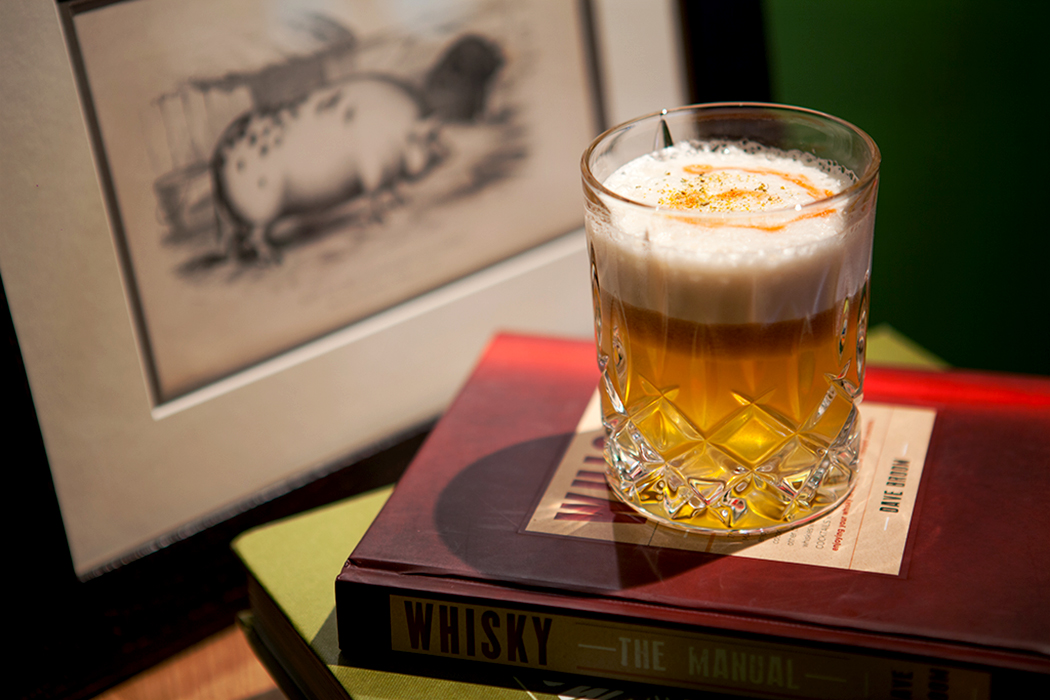 Smoky whisky, honey-laced Drambuie and frothy egg whites combine in this scotch cocktail—a cross between the Rusty Nail and the Whiskey Sour.
1¾ oz. scotch (Ross recommends Springbank 15 yr)
½ oz. Drambuie 15-year
½ oz. fresh lemon juice
½ oz. turbinado syrup
1 egg white (pasteurized if you like)
Tools: shaker, strainer
Glass: Double Rocks
Garnish: a few dashes of Angostura bitters (Ross also add a dusting of fennel pollen or powdered honey, but that's optional)
Combine ingredients in a shaker. Dry shake to emulsify. Add ice and shake again to chill. Strain into a glass (no ice) and garnish.
Leslie Ross, Hunky Dory Tavern, Houston