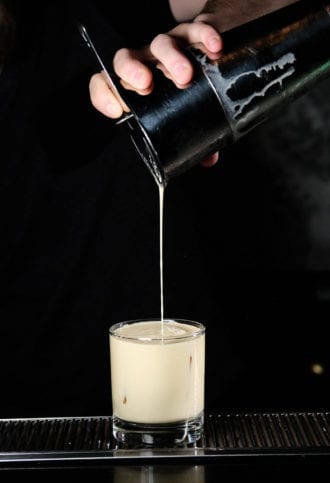 Two types of rum meet the sweet spice of Benedictine in this creamy flip recipe.
1 oz. rum (Ponyboy uses Bacardi 8 Year)
½ oz. Plantation O.F.T.D. Rum
½ oz. Bénédictine
½ oz. Demerara syrup (1:1)
1 oz. heavy cream
1 whole egg
Tools: shaker, strainer
Glass: rocks
Combine all the ingredients in a shaker and shake, without ice, until the cream and egg are emulsified. Add ice and shake again to chill. Strain into a rocks glass over fresh ice.
Dane Kitchens, Ponyboy, Oklahoma City
---
Did you enjoy this recipe? Sign up for our newsletter and get our favorite drink recipes of the moment in your inbox every month.