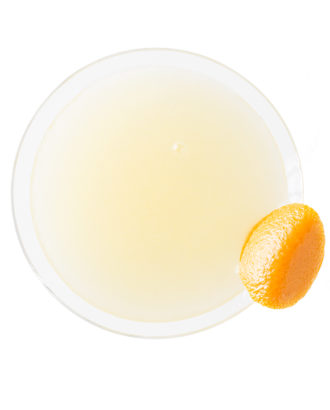 Italian bartender Salvatore Calabrese has presided over some of London's most elegant cocktail bars, but his Breakfast Martini is perfectly suited to a casual brunch.
1¾ oz. gin
½ oz. fresh lemon juice
½ oz. Cointreau
1 tsp. orange marmalade
Tools: shaker, barspoon, strainer
Glass: cocktail
Garnish: quarter-size circle of orange peel
Combine all ingredients in a shaker and stir to dissolve the marmalade. Fill the shaker with ice, shake to chill and strain into a chilled glass. Squeeze the orange peel over the drink and then use as garnish.
Salvatore Calabrese