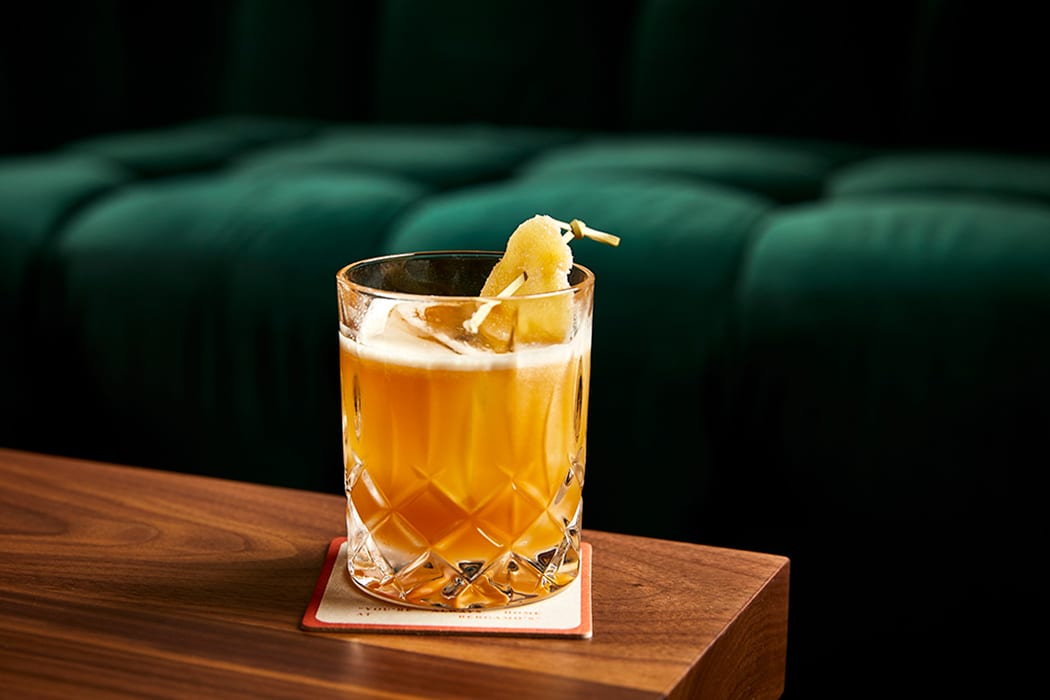 Brandy, ginger and lemon is all you need for this simple play on the Penicllin cocktail.
1½ oz. brandy
1 oz. fresh lemon juice
1 oz. ginger syrup
Tools: shaker, strainer
Glass: Old Fashioned
Garnish: candied ginger and a few drops of mezcal (optional)
Combine the brandy, lemon juice, and ginger syrup in a shaker, then strain into an Old Fashioned glass over a large ice cube.
Ginger Syrup: Blend 1 oz. of fresh ginger juice with ½ oz. of white cane sugar in a blender until sugar is dissolved. Once dissolved, add a squeeze of fresh honey and blend again.
Anthony Merlino, Bergamo's, New York City 
---
Did you enjoy this recipe? Sign up for our newsletter and get weekly recipes and articles in your inbox.