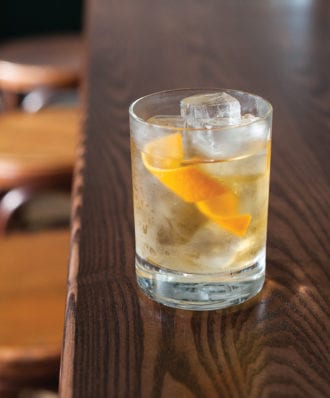 This bourbon cocktail is a spirit-forward mix from Bar Kismet in Nova Scotia.
1½ oz. bourbon
¾ oz. Luxardo Bitter Bianco
¼ oz. yellow Chartreuse
3 dashes orange bitters
tools: barspoon
glass: Old Fashioned
garnish: orange twist
Combine all the ingredients in an ice-filled mixing glass and stir to chill. Add more ice if needed, then twist an orange peel over the drink and use as garnish.
Jenner Cormier, Bar Kismet, Halifax, Nova Scotia
---
Did you enjoy this recipe? Sign up for our newsletter and get our favorite drink recipes of the moment in your inbox every month.