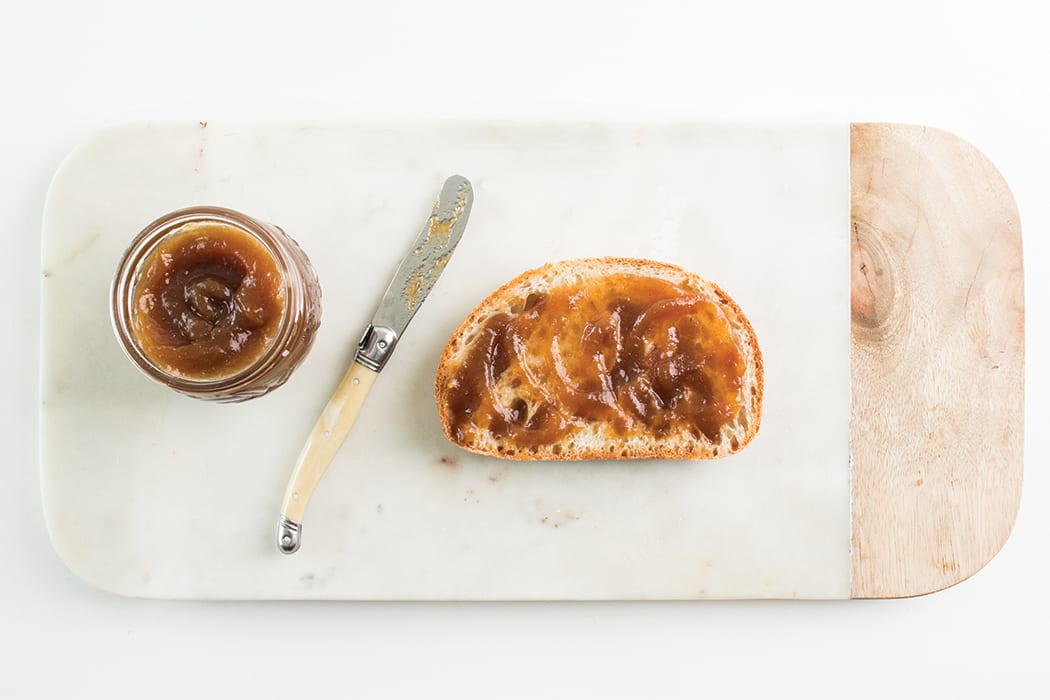 An apple falling from a tree may have inspired Isaac Newton to formulate the law of gravity, but our apple-based inspiration more often takes place in the kitchen. In this recipe from James LaBombard, head chef at Local 360 in Seattle, thick, sweet apple butter gets an extra kick (and hints of vanilla and caramel) thanks to a generous pour of bourbon. LaBombard notes that the tartness of apple varieties such as Granny Smith or Cripps Pink pairs perfectly with the richness of bourbon. Spread the butter liberally on bread, dollop onto waffles, or even mix a spoonful into a hot toddy.
4 Granny Smith apples, or a similar tart variety
1 cup granulated sugar
2 tsp. cinnamon
¼ tsp. ground cloves
¼ tsp. salt
1 cup bourbon
Tools: paring knife, cutting board, large, heavy-bottomed pot, measuring cups and spoons, food processor or blender, wooden spoon or spatula, canning jars
Peel, core and slice the apples. Add the apples, sugar and spices to the pot and cook on medium-low heat until the apples are soft, about 30 minutes. Transfer the mixture to a blender or food processor and purée until smooth. Pour the mixture back into the pot and add the bourbon. Continue cooking over low heat until the liquid has reduced and the mixture is thick and deep brown, about another 30 minutes. Transfer the apple butter into 1 quart or 2 pint jars. The final consistency will be tight and smooth. Store in the refrigerator for up to 1 week, or preserve for long-term storage.